Ebook
Ebook: Democratizing data access and use
Create the best data experiences and generate value across your ecosystem.
Discover our new ebook and learn all about data democratization:
key issues and benefits,
approaches to follow to start implementing your data projects
examples of use cases from our customers: Bloomberg Associates, BPCE, Kering, Lamie mutuelle, North Carolina Office of State Budget and Management, Schneider Electric, SFR, SNCF, UK Power Networks, and Western Parkland Councils.
advice from data experts: Databricks, Informatica, the Open Data Institute and Accenture.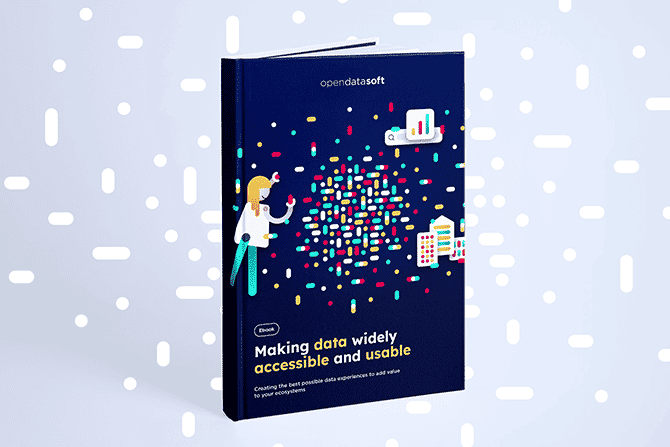 There is an urgent need to democratize data in order to build future organizations that are resilient and able to deal with current and future crises.
CEO & co-founder - Opendatasoft