Success story
The Aix-Marseille Metropolis makes data available to all
Knowing how important data is to digital transformation and meeting regulatory and citizen needs, the Aix-Marseille-Provence Metropolis took an open data approach as soon as it was created in 2016.
Opening up the Metropolis' data enables it to create new digital services, share deeper information about the region and to manage public services with complete transparency.
Its MData platform shares data both internally and externally, creating value for employees, partners and citizens, encouraging data reuse, creating new use cases, and promoting innovation across its ecosystem.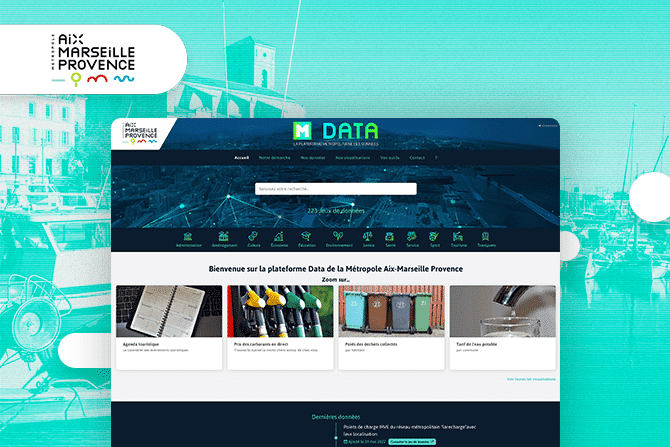 1,000
connected employees
300
datasets (¾ of which are open data)
30
dashboards (¾ of which are open data)
Since the launch of the platform in June 2021, we have published more than 300 datasets and 30 dashboards enhanced with visualizations that provide a more in-depth look at specific topics. More than 1,000 employees have connected to MData and our partners have all taken ownership of the platform because of the initial projects we created with them. This is real progress for the Metropolis in terms of data enhancement, enabling us to offer better services to users and to improve the effectiveness of our public policies.
Director of Digital Development
Download the Success Story