Opendatasoft for the Energy and Utilities Sector
Data to drive better management, business success, transparency and innovation for energy providers, water and waste management operators.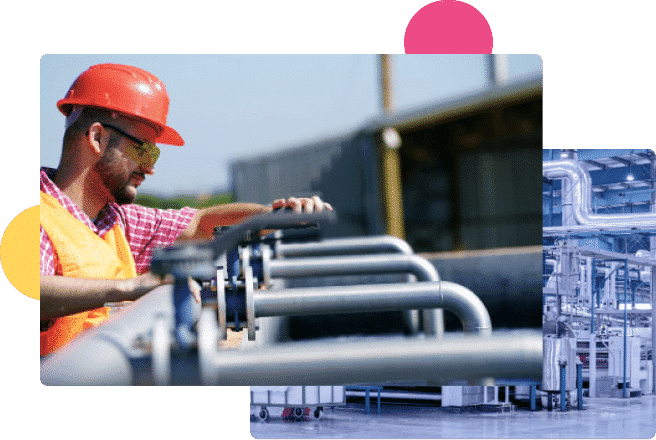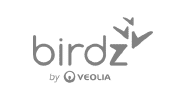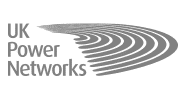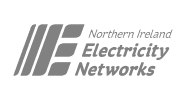 Meet your company's strategic and regulatory challenges
Meet increasing transparency requirements and deliver on your environmental responsibilities in the energy, water and waste industries
Comply with key regulations, such as the French Energy Transition Act for Green Growth by opening up your energy data and increasing sharing
Establish trusted partnerships with public sector authorities and other clients and regulators to build strengthened long-term relationships
Adapt to the arrival of new players in the energy and environmental markets
Accelerate the energy transition and achieve carbon neutrality
Your needs
Your teams, your networks and your IoT smart objects (such as water and air quality sensors, gas and electric meters and fill sensors for waste containers) generate enormous daily data volumes. You need to share this information with your businesses and subsidiaries, to help them make better informed decisions, with your customers and partners, to better engage them and create new business opportunities and with the general public, to improve communication and encourage innovation.
Your challenges
Your business has to handle data and IoT streams from multiple sources, in a variety of formats, produced regularly or in real-time, that are only understandable by a few experts. The tools that collect and store this data make it impossible to distribute it widely in an understandable way. Additionally, they don't integrate well with your partners' information systems. This means that getting your data out of your networks, IT infrastructure and business tools is a challenge.
Our solution
Opendatasoft helps you standardize, enrich and collect your multi-source and multi-format data in one place. We democratize data sharing and use by creating understandable data experiences adapted to all your audiences: monitoring apps that make your teams' jobs easier; energy and environmental reporting that increases the trust and satisfaction of your customers and the general public; and APIs that your ecosystem can use to implement sustainable development projects.
Opendatasoft has become a valuable partner, helping implement and tailor its platform to meet our needs within our timescales. Opendatasoft offers an intuitive and user friendly interface with almost all the features that we were looking for, helping us create an online database that matches EDP's requirements.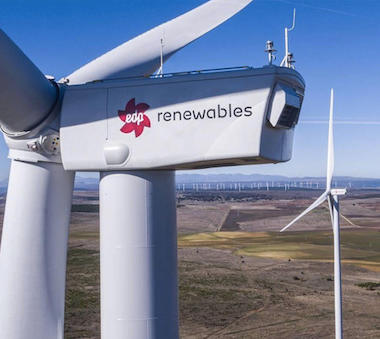 Your data experiences improve your performance, strengthen transparency and support the green transition
Monitor your networks and business with greater agility and efficiency
Collect the IoT data generated by your smart grids and connected sensors on a single platform, enrich it with your operating data, business information and third-party contextual data, and analyze the resulting information using dashboards and real-time apps. This facilitates the reuse of reliable metrics that can be understood by your teams, and accelerates decision-making to solve operational issues on your sites and networks.
Differentiate yourself with a unique, competitive selection of data services
Offer your customers apps or personalized dashboards that provide a data-driven response to their unique business and strategic challenges. For example, offer them real-time air pollution analysis, or statistics on energy use in their buildings. Supplementing your resource exploitation and/or intelligent equipment supply business with a decision support service allows you to diversify revenue streams.
Facilitate collaboration between private and public stakeholders in your ecosystem
Build a data hub to be shared and administered jointly with other operators, regional authorities and local partners. By collecting the data in one place for use in managing public policies and smart city projects, and combining and enriching it with open data, you can create a new, cooperative, environment that promotes the energy transition and sustainable regional development.
Build relationships of trust with local authorities
Share dashboards with local authorities that show your performance on your public service projects, providing detailed reports on the management of gas concessions, for example, or updates on waste removal and street cleaning, all focused on their specific area. Allowing local authorities to check your effectiveness for themselves highlights your openness and professionalism and increases their satisfaction.
Encourage energy and environmental innovation
Make any data of interest to the general public accessible via a dataset portal with open access APIs. You'll create an open innovation community based on your open data approach to creating carbon-free solutions. You'll also demonstrate your pioneering role in supporting eco-friendly growth and building a greener future, both in your industry and to wider society.
Build trust among consumers and the public
Create data stories and dashboards to communicate clearly and transparently about your impact and current CSR goals. For example, show the percentage of renewable sources in the energy mix and highlight your efforts to increase it, or put the spotlight on the safety measures taken to protect workers at hazardous sites. You'll improve public opinion, as well as build greater consumer understanding of how your business operates and the commitments you have made.
GRDF Improves Customer Satisfaction
To provide local authorities with more information throughout the year on the handling of incidents and the investments made, GRDF decided to automate report production, making them dynamic and easy to access online.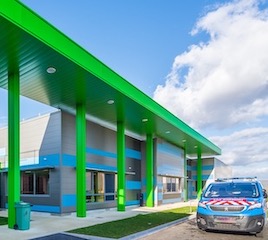 Our solution
Can instantly collect thousands of lines of data.
Securely delivers detailed, up-to-date reports to each municipality via a web interface.
Provides an infinitely replicable report model through the use of subdomains while still being adaptable to meet the level of granularity required by local government organizations.
The benefits
Builds trust between GRDF and concession-granting municipalities by allowing them to view the information they need independently, at any time.
Allows teams to focus more time on building relationships with local authorities, and less on collecting and formatting data.
Before we switched on the platform, we used to receive detailed shopping lists of reporting requirements from local authorities. Our teams would then have to spend time preparing a comprehensive set of reports to meet their needs. 80-90% of data for the past year, as well as for the two previous years, can now be accessed directly at any time via the platform.
Concessions Manager - GRDF
Distribute relevant, targeted, intelligible data experiences in under 3 weeks with Opendatasoft
Intuitive data experiences
Make your data intelligible to all with data visualizations, data stories and metrics, all easily integrated into your websites and apps.
Data cross-referencing
Source official data on weather, air quality or polluting emissions from the ODS data hub, which contains over 25,000 public datasets.
Geographic data
Use our geographic data packs to supplement your data with reliable contextual information.
Governance
Subdomains and the ability to assign rights and permissions allows you to safely automate the distribution of data and create targeted dashboards for your customers.
No code
Give your business teams the means to design datasets, data visualizations and dashboards independently, without writing a single line of code.
Birdz does not only sell sensors to water network operators, but also provides them with an access to high added value data. This data is valuable because of its relevance to each operator and because of the business processing that can be done thanks to our dashboards.
Project Manager, Sensor Networks, Birdz
Our features meet the challenge of ensuring quality, connectivity and interoperability for energy and environmental data
Automatic connection to your data storage solutions, business applications and real-time measurement sensors
All your data collected in one place, regardless of its source or format, in a single interface that can be accessed from any web browser
Over 50 processors to instantly handle, correct and harmonize your data
Customizable metadata to adapt to standard energy and environmental industry terms
Standard file exports for immediate reuse in your business software
Standard documented APIs, generated automatically by the platform
Discover how you can better use data