Success story
Akajoule digitizes its service offering by creating energy and environmental data dashboards
Thanks to the company's combined expertise in energy and the environment, Akajoule is able to support its customers throughout their energy transition projects.
Akajoule is a leader in the energy market, and wants to provide its customers with a digital service as part of its projects, delivering an enhanced, engaging solution that will evolve as data changes to always be up-to-date.
Find out more in this success story.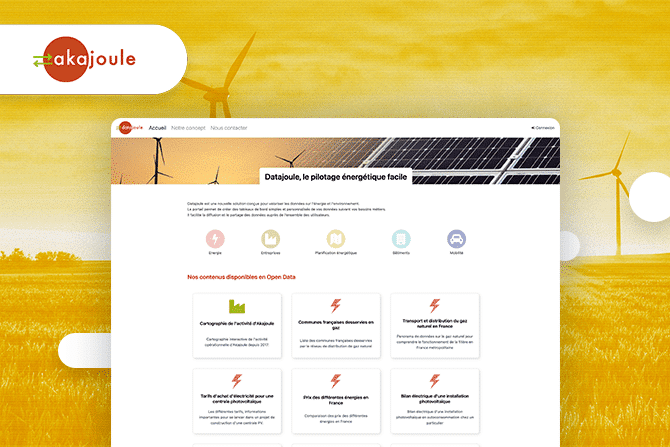 Innovation has been a major force in Akajoule's development since its creation. Since data lies at the heart of our activities, it was clear that we should adopt a solution that would enable us to democratize data and to disseminate it among all our stakeholders.
Business and product engineer
Download the success story