Success story
Western Parkland Councils collaborate to create a connected smart city
The Western Parkland City is one of the fastest growing areas of Australia. To help measure the impact of its planned development on the environment eight neighboring Australian councils have created the Western Parkland City Sensor Network Project to monitor growth and deliver better outcomes to citizens.
Sharing data from sensor networks through the councils' data portals is central to realizing the vision of a connected, smart Western Parkland City.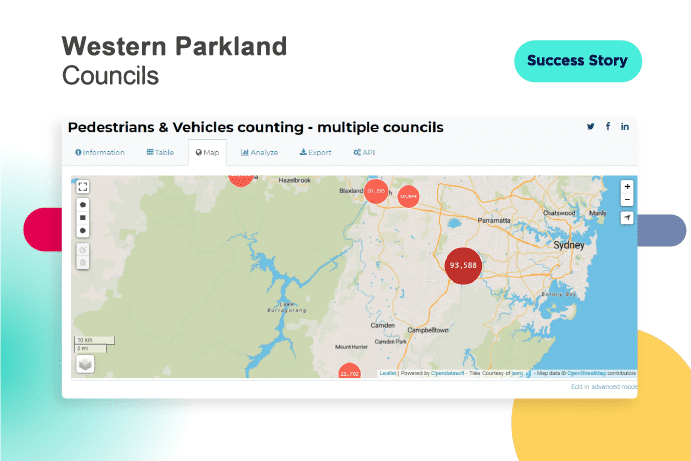 4 million
data points collected per month
It did not take us long to reach consensus on selecting Ubidots and Opendatasoft and partnering with Peclet, as it is giving each council the flexibility to have their own secured environment and branding while providing us the ability to easily share data between us, with our business partners and with our community.
Business Solutions Manager at Campbelltown City Council