Company news
Opendatasoft Is Expanding Its Footprint in Australia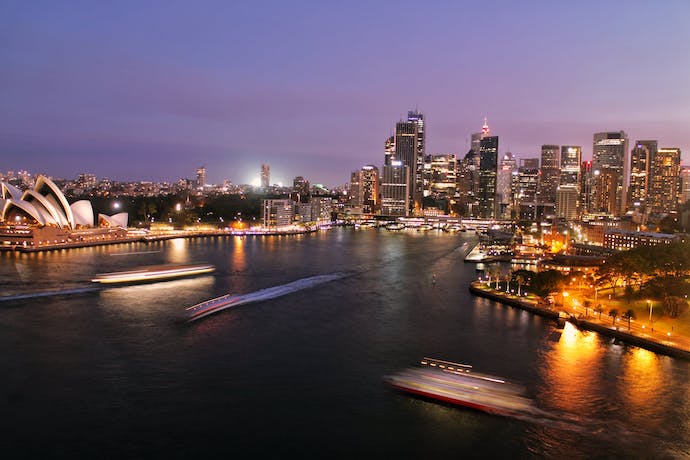 Opendatasoft and Peclet Technology are launching a collaboration with Western Sydney in continued support of Australia's smart cities. Read more to find out!
[Sydney – 24 August 2020] Eight local councils in Western Parkland City have joined a collaboration with Opendatasoft and Peclet Technology to launch their public data sharing portals. These portals will support the Western Sydney City Deal's vision in delivering liveability, productivity, and sustainability for the fast growing community.
This is the 18th data portal that Opendatasoft will help create in Australia. In addition to providing data transparency, city councils including Geelong, Southern Grampians Shire and Ballarat have customized their portals to the specific needs of their communities.
Copy to clipboard

Starting Small and Building as They Go

Australian city councils have built open data portals that expand as new data becomes available.

Randwick City Council displays real-time data on their beach display screens, optimizing the visitor experience at Coogee Beach by providing data on weather, aquatic safety, parking management, and amenity servicing.

In addition to weather monitoring and smart city IoT use cases, Eurobodalla City Council's wildlife monitoring recorded and exposed the impact of the historic Australia bushfire on its bat population. The city also aggregates traffic data on its bridge usage to help transport companies design better infrastructures.

Ballarat monitors and shares a range of sensor data from Lake Wendouree to inform lake visitors, ecological researchers, and community members. The city council also provides parking insights on current usage status and payment methods, which will help parking operators improve their services.

In all three cases, the city councils started with a small set of data that they wanted to share with citizens. They expanded into different services as new data became available (from IoT sensors, parking operators, or ecological monitoring) to offer citizens new services via their open data portals.

"Opendatasoft gives each council the flexibility to have their own secured environment and branding while providing us the ability to easily share data between us, with our business partners (e.g. Sydney Water, UoW & UNSW) and with our community. Plus it allows us to roll up datasets from eight councils into one centralized view on our Western Parkland City parent site," comments Sharlene Van Leerdam from Campbelltown City Council, one of the eight city councils in the Western Sydney Parkland open data initiative.

In the future, Opendatasoft and Peclet Technology will continue their support of the numerous city councils and state departments in their smart city IoT initiatives.
Copy to clipboard

Background Information

This collaboration is made possible in part by Australia's national Smart Cities and Suburbs Program, which provides local government agencies with grants from $250,000 to $5 million. The program supports Australian cities that use innovative technology-based solutions to overcome urban challenges.

About Opendatasoft

At Opendatasoft, we help you make your data bright! Opendatasoft is the leading solution helping private companies and governments share and reuse data. With the Opendatasoft platform, organizing, sharing, and visualizing all types of data has never been easier. Founded in 2011, Opendatasoft is trusted by 600 organizations across the world, in North America, Europe, Australia, and the Middle East. We work with numerous cities and regions, including the cities of Paris, Bristol, Eindhoven, and Vancouver, local and national government agencies, and large companies including Schneider Electric, Kering, Enedis, SNCF, Euler Hermes, SFR, Total and Indigo Group. It's time to make your data bright! For more information, follow Opendatasoft on Twitter (@Opendatasoft).

About Peclet Technology

Peclet Technology (Peclet) was founded in 2015, with the goal to develop and bring innovative and cost effective IoT and data sharing solutions to Australia. Peclet specialises in Smart Cities, Smart Energy, IoT and Open Data. Our core focus is around data, and how our customers can make the most of their data by bringing them to life. We believe in providing turnkey solutions that are simple to implement, and deliver most requirements through configuration, leading to accelerated project outcomes. Our vision is to build an ecosystem where Australian government agencies and councils can collaborate and share data, but also share platforms and value-add components like data visualizations.

Articles on the same topic :
---
Opendatasoft Partners with Waze
Opendatasoft, a global software platform that specializes in making data open, transparent, and actionable, is excited to announce a new data sharing partnership with Waze, the free, real-time crowdso...
Opendatasoft Partners with Waze
Opendatasoft, a global software platform that specializes in making data open, transparent, and actionable, is excited to announce a new data sharing partnership with Waze, the free, real-time crowdso...