Opendatasoft for services & manufacturing businesses
Data drives growth, innovation, better management, and more effective communication for customer-focused businesses such as service companies, telecommunications operators, manufacturers, and luxury/retail brands.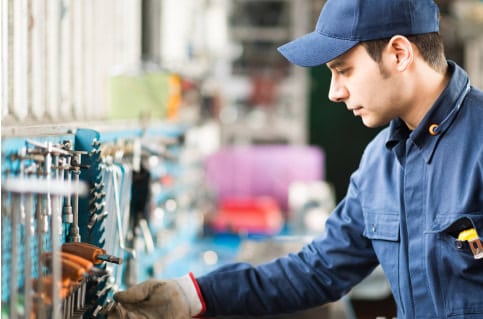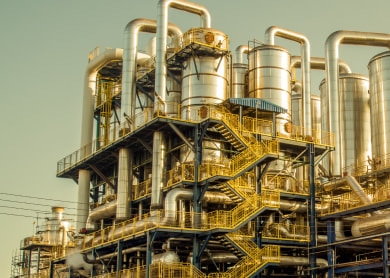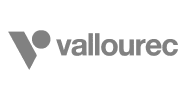 Transform to meet your strategic challenges
Stand out in highly competitive environments by creating innovation-friendly ecosystems
Evolve your business model to reflect gradual deindustrialization of the economy
Rapidly adapt your strategy and operations to react to changing business and economic conditions
Respond to growing consumer demand for more ethical and responsible products and services
Your needs
Manufacturing and marketing products and services generate large volumes of data. This contains information that is vital to better decision-making along with insights which must be shared among your teams, partners, and customers to increase productivity and competitiveness. Additionally, as a responsible organization you want to effectively communicate your impact and your commitments to the general public.
Your challenges
You understand that your data assets are valuable, meaning you've invested heavily in storage, processing, and AI solutions. However, these tools are too complex and hard to use to be used by non-experts. The result? Your data remains locked away, without being used by your business teams. This impacts effectiveness and runs the risk of data duplication, hurting overall data quality.
Our solution
Opendatasoft helps you get a return on your investment by providing the data experience layer that these solutions lack. It enables you to simply provide a single point of access to reliable data for all of your teams, whatever their technical skills. This allows you to easily communicate data to your colleagues, customers, and partners. You can even share it with consumers as data stories to support your brand positioning and ESG programs.
There is really a lot at stake for the Kering Group as we share our methods and metrics, aiming to inspire the sector toward greater transparency—and toward a more measurable impact of our activities. After all, in the end, we all use the same materials, the same suppliers, and the same value chains. So, it makes sense to all move in the same direction within the industry.
Sustainability Performance Senior Manager, Kering
Increase your efficiency, transparency, and revenues
Accelerate your company's digital transformation
Create a single source of data, supported by your IT or data department to offer quality self-service data to all your employees. Whatever your company size or geographic footprint, this streamlines how you use data and builds a data-driven culture. This all helps drive transformation and the faster adoption of innovative projects.
Differentiate your company through competitive data services
Supplement your physical products and business services by introducing new digital products, based on data generated by your business. For example, offer dashboards to your customers to help them maintain their infrastructure, or provide them with analysis reports on a site's traffic. Generate new revenues by delivering exclusive all-in-one decision-support solutions to your current and potential business customers.
Improve team efficiency and responsiveness
Consolidate sales, operational, business, and corporate data on a single platform, along with Internet of Things data generated by your devices, buildings, and telecoms networks. Enhance this data with contextual information and share decision-making insights internally via management and performance dashboards. By providing your teams with reliable, structured, and comprehensible metrics, you help them make faster, better informed decisions, and allow them to respond more effectively to issues as they happen.
Collaborate with your industrial and commercial partners
Create a shared data hub with other companies, partners, and research and development organizations, both in your country and internationally. Pool strategic and commercial information to foster cooperation and innovation to meet transforming needs across your sector, such as changes in production methods, management processes, and consumption patterns.
Build trust among consumers and the wider public
Share your CSR indicators through data stories and online reports. Demonstrate the societal and environmental impact of the products you manufacture, the origin of the goods sold in your stores, and the environmental footprint of your delivery, sales and service fleets. Use these KPIs to underpin action that reduces your impacts and improves your brand reputation among consumers and current and future employees.
SFR: Creating competitive "data as a service" offers
The SFR Geostatistics team launched a new digital solution aimed at business, event management, tourism and mobility players, based on data collected from the mobile network. The telecommunications company provides its customers with a visualization interface supported by the Opendatasoft platform, showing useful trend indicators and enabling them to analyze the movements of people from a location to another.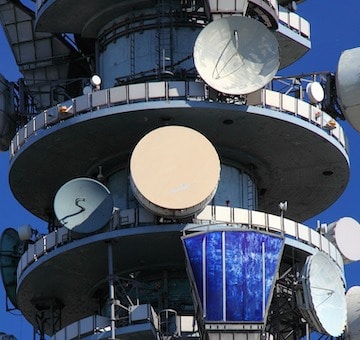 Streamline the creation, marketing, and consumption of your data experiences
Monetization
Interface Opendatasoft with online payment platforms like Stripe in just a few clicks
Automatic connections
Instantly pull source data from your business and operations applications, storage solutions, and ETL tools
API platform
Accelerate application development with the platform's standard and documented APIs
Targeted sharing
Safely automate the distribution of data and dashboards though built-in subdomains and the powerful functions to assign rights and permissions
No code
Empower your teams to quickly and independently design datasets, data visualizations, and interactive reports
Saint-Gobain: Optimizing the use of internal data
Learn how Saint-Gobain is improving internal operations by providing self-service data to its teams, wherever they are in the world. The company's management needed a solution that would enable technical and non-technical users alike to consume data. They chose Opendatasoft.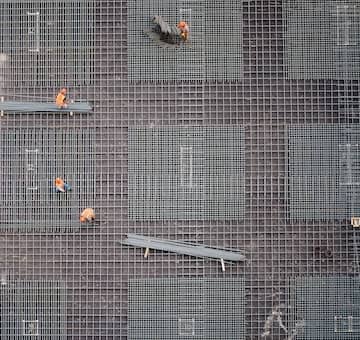 Our features ensure data quality and relevance
More than 50 processors to instantly correct and harmonize your data.
Customizable metadata that can be easily adapted to incorporate your company and industry's standardized vocabulary.
Contextualize your operational and business data by adding economic, employment, and geographic information from reliable repositories.
Cross-reference and enhance your data and your data experiences by accessing more than 25,000 pieces of open data through the ODS Data Hub.
Multilingual platform available in 10 languages, including an integrated module for translating your datasets and metadata.
What is data mesh and why is it vital to data democratization?
Data mesh provides a different approach to sharing and re-using data to generate maximum benefit, inside and outside the organization. To find out how it helps deliver data democratization we asked Opendatasoft CTO and co-founder David Thoumas to share his views on the concept and what it means for the market.
What is data mesh and why is it vital to data democratization?
Data mesh provides a different approach to sharing and re-using data to generate maximum benefit, inside and outside the organization. To find out how it helps deliver data democratization we asked Opendatasoft CTO and co-founder David Thoumas to share his views on the concept and what it means for the market.
Découvrez tous les usages de la donnée