Data Trends
Three strategies for promoting your public agency with open data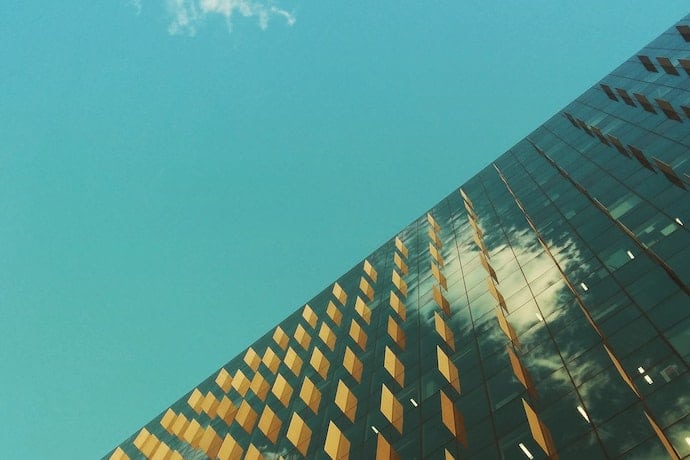 What are the issues that public agencies run into while implementing their open data projects? How do they overcome them, and what are the lessons they learn? Discover the experiences of the OFGL, DILA, and ACOSS.
On January 23rd, we invited officials from six organizations to participate in a special morning roundtable regarding the circulation of data by public authorities both inside and outside their agencies. The event gave rise to several fascinating discussions which enabled us to observe a number of common threads between the testimonies of the participants. We were able to conclude that many of you face the same issues and can learn a great deal from the experience of your peers. We therefore decided to write two blog articles on the things we took away from the roundtable. First and foremost, we'll discuss open data as a driver of transparency and communication, and hear from our special guests Emmanuel Cortes, Manager of Legal Information at the DILA,* Carole Leclerc, Director of Innovation and Digital Media at the ACOSS,* and Thomas Rougier, Secretary General of the OFGL.*
The Lemaire Law (French law on open data) set a precedent, requiring public agencies to make their data available to everyone. Although at the origin of their open data projects, Thomas, Carole, and Emmanuel agree that this law is just the first step in achieving even greater change at their organizations. Carole explains: "The Lemaire Law is more of a constraint than an incentive. To be successful, our open data projects must transform the obligation of the law into open innovation." That's quite a different approach!
She continues: "Innovating with open data means taking a proactive stance and creating value by drawing from a larger ecosystem."
Copy to clipboard

Which strategies work best for these open data projects?
Strategy #1: Publish high-quality data that is understood by everyone
At the DILA, OFGL, and ACOSS, data culture plays a dominant role. DILA and OFGL missions are based on the sharing of data, and the ACOSS has always used its data for internal analysis purposes. Emmanuel explains: "It has always been our philosophy to share data. We never had to justify this sharing until we wanted to make our data available to the public free of charge."
Another major factor: making this information, which was once intended for experts, understandable by all. According to Thomas, "it's about breaking down technological barriers." Modifying data can help you put a finger on the anomalies that were not caught before. "Making our data accessible to the public free of charge has significantly increased its quality," declares Emmanuel, and we can all attest to the importance of data quality. Thomas explains: "We've developed a healthy obsession with regard to the quality of our data. This obsession must be in place from the start or you risk compromising the project."
Transforming existing information into accessible and reusable data is therefore a long-term endeavor that lets you overhaul the agency's resources and engage in enthusiastic discussions with your colleagues.
Strategy #2: Get everyone on board
Creating an open data portal may seem overwhelming: which data should you share? How should it be organized? Is all the work really worth it? These are some of the questions that Carole, Thomas, and Emmanuel must answer every day. Carole explains: "You have to begin by reassuring your colleagues. Suggest they work on the data that seems most obvious to them. Start with a few test indicators." To arouse interest in an open data project, emphasize the importance of the daily work of your colleagues. "Data producers can take a large part of the credit when a new service is created because of their work." In addition to the creation of new services, open data lets you dialogue with users, giving you another opportunity to shine the spotlight on the employees behind the data.
Strategy #3: Set your sights on new targets
ACOSS data has always interested professional federations, journalists, and researchers, and the organization is likely to go after other target groups in the future. "We hope our portal will appeal to new players, to companies who contribute to the vitality of local economies." In fact, data reuse is one of the cornerstones of the organization's open data project, the portal of which was launched on January 31st.
The new data platform also makes it possible for ACOSS to improve the points of contact with its main target groups. An example? By its nature, OFGL data interests local communities. By incorporating its data into an open data portal, the OFGL makes it easier for these communities to access its data and to transform this data into decisions. Thomas explains: "The goal is for this data to become a management tool for communities, one that allows them to transform information into public policies."
Copy to clipboard

Increasing the value of organizations

According to Thomas, "public agencies should be proud of their data. They work hard at becoming more digital and these upgrades increase the value of their missions." In fact, the data shared by the OFGL, DILA, and ACOSS is extremely precious. Thomas continues: "Open innovation aside, open data lets us exhibit trust, transparency, and compliance with the law."

For Carole, "data sharing is a spectacular vehicle for our brands: it helps us promote the activities of our organization and change our image."
Copy to clipboard

Slow but steady

"In the future, data sharing will take on an increasingly important role. Try to stay ahead of the game, all the while taking the time to do things right. With open data projects, there are no shortcuts – results appear gradually over time. The key to success? Take small but frequent steps."  I couldn't have thought of a better ending quote myself, thanks Carole!

I hope this article inspired you to get started with your own open data project. Our terrific Public Sector team will be happy to discuss these issues further or answer any questions.

*OFGL = Observatoire des Finances et de la Gestion Publique Locale (Center for Finances and Local Public Administration)
ACOSS = Agence centrale des organismes de sécurité sociale (Central Agency for Social Security Organizations)
DILA = Direction de l'information légale et administrative (Agency for the Management of Legal and Administrative Data)

Articles on the same topic :
---