Data Trends
"I Know Where You Were Last Summer" – A Reflection on Smart Cities, Open Data, and Data Governance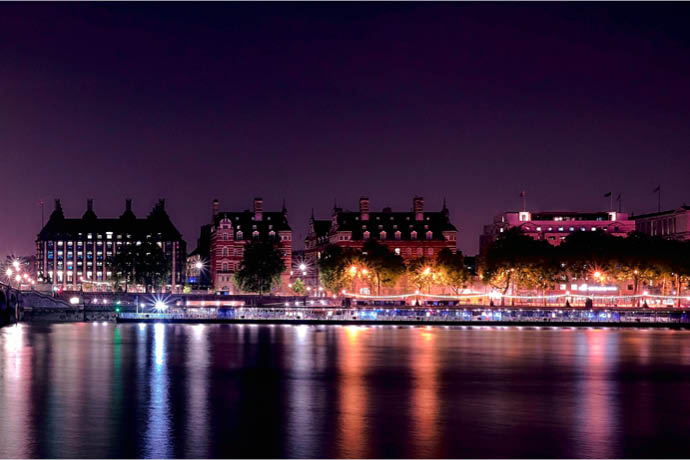 As data is gaining prevalence in smart city strategies, there is a fear that a connected city would create "a vast arena of perfect and permanent surveillance". Data governance can solve this dilemma.
The blog post title was rather sensational: "I Know Where You Were Last Summer: London's public bike data is telling everyone where you've been." However, the issues raised in The Variable Tree blog post were cause for serious reflection by those committed to the principles of open data and open government.
In the article, software engineer and data miner James Siddle describes how it was possible to cross reference a publicly available dataset of bicycle journeys with other datasets to track the movements of individual cyclists across London, potentially revealing, as he notes, "a detailed record for someone's life in London…travelling to work, meeting up with friends, secret trysts, drug deals – details of any of these supposedly private aspects of our lives."
Data like the detailed bike journey information at the heart of the story has been made possible by low-cost technology that enables ordinary objects (like bicycles) to be equipped with sensors, processors and network connectivity that lets them share data about their location, their internal state or usage, or the environment around them.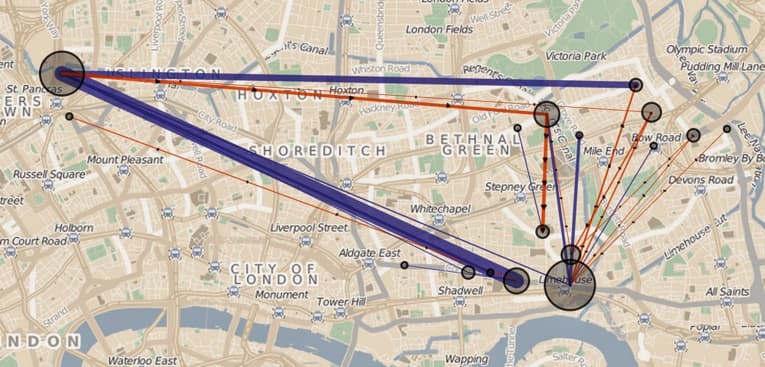 This phenomenon, known as the "Internet of Things," is driving the development of Smart Cities, in which common things like trees, swer pipes, street lamps, parking meters, and, of course, city bicycles, are generating data that can be used for remote analysis, monitoring and management of these 'things' and the larger systems in which they exist.
For many, this new level of visibility and control offers a powerful means to improve city services and enhance the quality of life in urban environments, where one-half of us live now, and two-thirds of us will live by 2050. In fact, for some, smart cities are the only hope for addressing serious challenges like natural resource constraints and climate change. For others, there is a fear that a smart and connected city would create "a vast arena of perfect and permanent surveillance," as author and journalist Steven Poole puts it, that negates the value of any potential benefits.
Copy to clipboard

Data Governance to Guide Smart Cities

In their excellent report, Open Data Governance Is Key to Building a Smart City, Gartner analysts Bettina Tratz-Ryan, Jerry Mechling, Nick Heudecker argue that this fear is a key factor cities must acknowledge and address if they want their smart city strategies to succeed, noting that "the perceived and real risks of identity theft or unauthorized surveillance have the potential to stall or even reverse smart city programs."

Accordingly, the report emphasizes the importance of establishing a strong data governance framework to guide smart city initiatives, including lynchpin policies and practices that address data protection and privacy. This is especially important for cities that are committed to making their smart city data available not only to city officials, but to city partners, businesses and citizens alike through city open data portals or city data marketplaces, which the authors view as essential to innovation.

The report offers pragmatic advice for ensuring that all stakeholders have such access, and that they can consume or interact with the data in the way that is right for them given their unique needs and context. The report further offers helpful suggestions for building community engagement and entrepreneurship to realize the true value of smart city data, and for avoiding technical traps such as big data overload.

Most importantly, however, the report shows how strong data governance is the key to achieving all these goals, and to achieving the trust that is essential to making smart cities work. Citizens, partners and businesses alike must have confidence in a city's security and data privacy principles and practices, in the value of the services delivered as a result of smart and connected objects, and in the quality of the data that is made available, as well as in the reliability of access to that data. Kudos to Gartner for underscoring the importance of trust and sound open data governance in building tomorrow's smart cities.

Articles on the same topic :
---