Public Sector
Why Should UK Local Gov and Public Administrations Choose Opendatasoft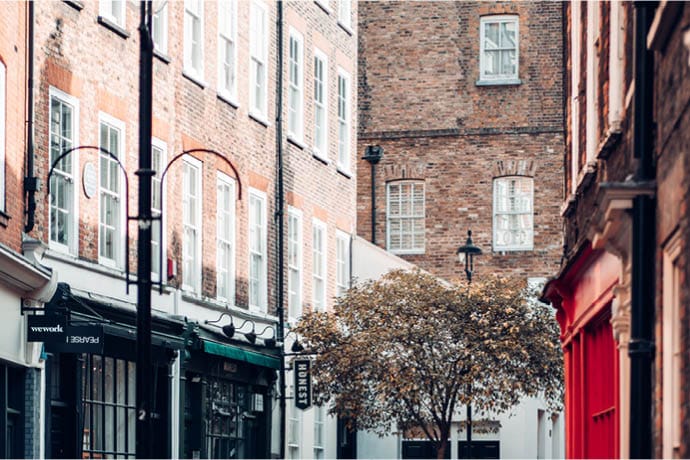 You are probably scratching your head as to which data sharing solution to go for. And you're right - the options are numerous! This is why we decided to write a blog post about some of the Opendatasoft platform's main features and how they can help you reach your data sharing objectives.
If you work for a city council, a regional council or a government department in the United Kingdom, it is likely that you already share data internally or externally with your residents in one way or another. If this is not yet the case, you are probably scratching your head as to which data sharing solution to go for. And you're right – the options are numerous and it is not always easy to understand what differentiates one solution from another. This is why we decided to write a blog post about some of the Opendatasoft platform's main features and how they can help you reach your data sharing objectives.
Copy to clipboard

Store and Publish All Your Data in One Single Hub

As a UK public sector organization, you probably deal with a large variety of data. This data may refer to the public infrastructure or the transport system in your area. It could also give useful insights regarding education, permits or crime rates for your residents. All of these data points are likely to come from a number of sources and in different formats, leaving you to wonder how you could possibly bring them all together in one single place.

The Opendatasoft platform is an excellent tool for organizations looking to make their data easily accessible and relevant to their local ecosystem. The platform is able to aggregate data coming from multiple sources and information systems, such as internal applications used within your organization or IoT devices. And from the second you upload your data to the platform until the moment your users access or download it, you can manage every single stage of the data sharing process with the Opendatasoft solution. It allows you to use a single platform to collect, prepare, gather, publish, visualize, analyze and share your data.
Copy to clipboard

Make Your Public Data Accessible to All and Promote Accountability

Public sector organizations like yours, in the UK and abroad, usually embark on a data sharing initiative with the aim to give residents greater insight into government decisions. They hope to increase levels of accountability by sharing information regarding public services and infrastructure. This is why it is important to choose a data sharing solution that is able to communicate information effectively, not only by listing figures but by telling your data's story in the best possible way.

Opendatasoft offers a cloud-based portal and a user-friendly interface that is accessible to all, regardless of technical knowledge or background. The platform also provides ready-to-use visualization tools that enable any organization to present information in a dynamic and meaningful way.
NIHR : Data Sharing for More Accessible Information on Research Grants
The National Institute for Health Research (NIHR) is the United Kingdom's largest funder of health and care research. The organization naturally deals with a large research grant portfolio. Launching a data sharing portal enabled it to store all its grant information in one place, thereby providing a single source of up-to-date, accurate and reusable data. The release of data streamlines access to NIHR information for researchers, clinicians, and policy makers, helping their broad range of stakeholders make more informed decisions. They can easily access, visualize and export the raw data from any dataset on the portal. More importantly, they can also explore the data through dynamic dashboards designed by the NIHR and also available on the portal.
Thanks to these rich visualizations, stakeholders are able to use and analyze the information to identify gaps and priorities in the funding landscape. Easy access to data and powerful visualizations help the NIHR become an even more accountable organization and respond faster to government enquiries or Freedom of Information requests.
Leicester City Council: Going Beyond National Requirements on Accountability
City and regional councils can also benefit from sharing their data in an interactive manner, including when it comes to national regulations. The Leicester open data portal is a perfect example of a city council in England's East Midlands region that chose to embrace data sharing as a tool to meet, and even exceed, requirements around transparency, accountability, and data publishing established in the Local Government Transparency Code 2015. It includes almost 100 datasets covering topics such as: Awarded Grants, Penalty Charge Notices Issued, Council's Housing, Public Rights of Way and Expenses. By sharing this information, Leicester City Council stays ahead of the data sharing curve and provides its residents with easy and direct access to data about topics that may impact their everyday life.
Copy to clipboard

Allow every citizen to participate and engage in public life

Organizations often embark on a data sharing initiative with objectives that go beyond simply making information publicly available. A common purpose is to empower citizens to actively engage with the data by making it easy for them to access, explore and reuse the information that matters the most to them. Achieving this objective means unlocking a huge potential for innovation and setting the right conditions for the development of smarter and better services. Holding back on sharing data could mean missing out on this substantial source of innovation.

The Opendatasoft solution was built with the purpose of helping organizations make the most out of their data. Three functionalities set Opendatasoft's solution apart – its intuitive data visualization tools, the ease of use, and its ability to automatically generate APIs. Opendatasoft empowers organizations that seek to publish data which can lead to interesting reuses to improve local economies and inspire the communities they serve.
Example: Bristol City Council – From Data Repository to an Engaging Information Portal
To engage citizens and the local community as active participants in the open data process, Bristol City Council sought a data sharing platform that would cater just as much to data novices as to data experts. The Council adopted Opendatasoft's technology as it provided a user-friendly data visualization tool for citizens as well as robust APIs for developers looking to build smart services.
In fact, no specific technical knowledge is required to browse data exploration tabs available for each dataset and generated on the fly. These tabs allow any given user to visualize the metadata that corresponds to each dataset and the raw data in a table, chart or map. Users can then filter and export any specific subsets they like. As stated by Bristol City Council officials, they focused their efforts on providing "a platform that not only allows you to dig in at a high level of detail, but that you can also visualize in a way that is accessible to the vast majority of people".
But, to app developers, the value of such data would amount to little more than mere figures if it is not supported by strong API capabilities. APIs are crucial to capture data from your open data portal in real time and create applications that will improve your ecosystem. Data is most valuable when third parties can access it in a "plug and play" format. APIs allow users to build new applications that rely on continuously updating datasets without having to constantly renew the connection or code. Bristol City Council actively encourages such reuses of data, and has created a dedicated page to give visibility to projects commissioned by the Council and supported by open data.
Copy to clipboard

Open Data : A Starting Point for Smart City Initiatives

If you work in a UK local government or public administration, you have certainly come across a variety of smart city initiatives. Such policies aim to transform the ways in which cities meet the needs of their residents by using technology as a tool to address challenges in areas such as transport, service provision or environmental policies. Internet of Things (IoT) devices generate large amounts of data that can contribute to inform policy makers, city service operators as well as semi-private or private companies to adopt data-driven policies, deploy more effective services and create new revenue streams. To unleash the full potential of data, it should not only be captured and stored in a single hub, but also shared, accessed, analyzed and used across departments, by different organizations and by the community as a whole. Sharing data allows your organization to use information as a trigger for innovation across sectors, boost the creation of smarter services, and even rethink your digital strategy in a way that would better respond to your community's needs.
Example: Bristol City Council and its real-time air quality dashboard
Bristol has recently developed measures to improve air quality in line with EU standards on air quality, such as restricting traffic in certain areas of the city. Bristol developed a dashboard to monitor real-time air quality using the custom content page feature of the Opendatasoft's platform. The dashboard allows the Council to support its actions with facts, inform its residents and engage them in the process. With the Opendatasoft platform, which the council can easily manage autonomously, levels of harmful pollutants are clearly visualized, shared and analyzed.
Thanks to Opendatasoft's platform, you can push real-time data from sensors directly into the platform, using a PUSH API endpoint. In Bristol, real-time data on air quality in the city is displayed in an interactive dashboard built on the portal, turning data into an environmental asset.
Copy to clipboard

Design Your Portal in Keeping With Your Organization's Own Look and Feel

Your open data portal should reflect the identity of your town, city, or organization. The Opendatasoft platform's open source front end allows you to fully customize your data portal's appearance, from your catalog icons to your graph's color palettes. You can edit each page by reusing templates designed by the Opendatasoft team or tailoring their HTML and CSS codes. Bristol City Council, Leicester City Council, and the National Institute for Health Research (NIHR) all partnered with Opendatasoft to build their open data portals. Yet, each portal has a completely different look and feel, in keeping with each organization's brand identity. Different organizations will have different data sharing priorities and Opendatasoft helps you best communicate yours by giving you the flexibility to design your portal according your specific needs.

It's time to make sense of your data! If you think that your data can make your organization smarter and help you unleash innovation or build better public services, get in touch with us today!

Articles on the same topic :
---