One data platform for all your data experiences
Opendatasoft data platform allows all teams to quickly create and distribute new, more accessible, more relevant, and easily reusable data experiences across their ecosystems. By democratizing access to data, you optimize your operations, accelerate the development of new services, and build relationships of trust with your stakeholders.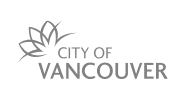 Your challenges
Data is at the heart of today's digital economies and societies. Produced and stored in bulk by organizations, it is still too often only available in formats and systems that can only be accessed by experts.
The proper use of data is not just about storage. You must be able to quickly create readable and clear experiences in the form of data visualizations, and share them with your employees, partners, customers and citizens in all digital formats, at key moments in their activities. Opendatasoft is the essential complement to your data storage and management solutions.
Opendatasoft enables you to increase value from your existing data storage and management solutions. Our data platform allows you to leverage these investments by making your data infinitely more accessible and reusable, helping to build the foundations of a data-centric organization which can anticipate and respond to current and future challenges.
Discover our all-in-one data experience platform
Open up data usage and create additional value
Gain in operational efficiency & productivity
Offer unique access to your data. Allow everyone in your ecosystem to use and distribute information that is relevant, easy to understand and essential for decision-making and driving innovation. By breaking down silos around decision-making information, you can make a step-change in operational improvement, gain agility, accelerate your development and adapt your activities in times of crisis, all better serving your stakeholders.
Grow your revenues & add new services
Our solution drastically reduces deployment times, enabling you to quickly transform your data into high value-added data experiences and services for your ecosystem. Increasing the usage and value of your data, creates new economic opportunities and improves your organization's performance.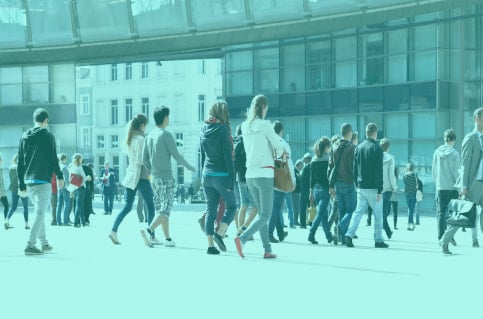 Strengthen the culture of data and build trust
When your employees, partners, customers or citizens immerse themselves in your new data experiences, they benefit from rich and reliable information, and learn to reuse data and increase its circulation. This facilitates greater collaboration, shows your commitment to transparency, and deepens trust with your internal and external audiences.
What type of data experience do you need?
Opendatasoft has become a valuable partner, helping implement and tailor its platform to meet our needs within our timescales. Opendatasoft offers an intuitive and user friendly interface with almost all the features that we were looking for, helping us create an online database that matches EDP's requirements.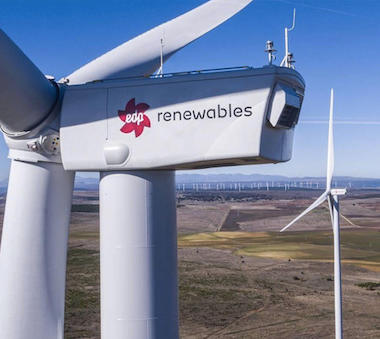 Our data platform democratizes data consumption
Integration with your tech stack
Connect ODS to your data storage solutions and business applications: Sharepoint, Google Drive, ArcGIS, etc. Whatever third-party service you use on a daily basis to store your data, our data platform integrates perfectly with it to accelerate the data's use value.
Single access point to consume data
Give your stakeholders centralized and secure access to your data so that they can focus on their core business. Opendatasoft makes your data freely consumable by the stakeholders of your choice, at any level, whether or not they are technically proficient, from a single online tool that they can access from a web browser.
Governance & security
Control who accesses your data with our user authentication and tracking tool. Share the right data with the right people in your ecosystem thanks to our authorization system and the creation of subdomains that allow you to administer your sharing and restriction policy in a flexible, simple and secure way.
Quality of data and enrichment of experiences
Opendatasoft automatically processes, cleans and standardizes data from your internal and external sources to ensure a high level of data quality. Draw from our Data Hub of +25,000 freely accessible public datasets and reuse the data needed to create richer and more relevant data experiences. This turns your data into insights that can be used by the stakeholders of your choice.
Multi-format and multi-channel data experiences
Create data stories, dashboards and apps to easily make your data available in all possible formats. With Opendatasoft, share tailor-made data experiences with the reusers of your choice, regardless of their technical abilities, with our secure data sharing features, including APIs for developers, enabling them to drive digital innovation in your organization.
High quality data experiences
Thanks to the reliability of its cloud infrastructure and the power of its search engine and APIs, our platform instantly displays the content of your data experiences. From browsing through your data to viewing it, you can offer a smooth and efficient data consumption experience without issues caused by slow response times, all helping drive wider usage.
We wanted to be able to provide information on air quality in an open format that anyone could query, and that is as transparent as possible. We now have a platform that not only allows you to dig into a high level of detail, but that allows you to visualize information in a way that is accessible to the vast majority of people. And this model is replicable across any urban monitoring indicator!
Program Coordinator for Air Environment at Bristol City Council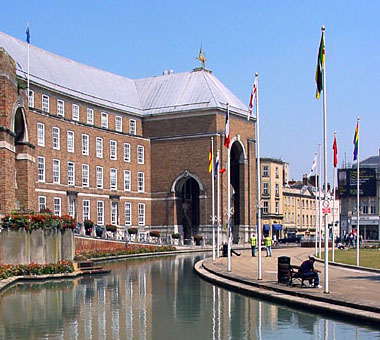 Ebook: Democratizing data access and use
We can all easily access, create and share photos, messages, and videos every day. Yet we can't simply access and consume data in the same way. Increasing data access and making it available for everyone to use therefore provides a real opportunity to increase value.
Ebook: Democratizing data access and use
We can all easily access, create and share photos, messages, and videos every day. Yet we can't simply access and consume data in the same way. Increasing data access and making it available for everyone to use therefore provides a real opportunity to increase value.
Explore data experiences in your sector