Company news
Data on Board: An Event Focused on Uses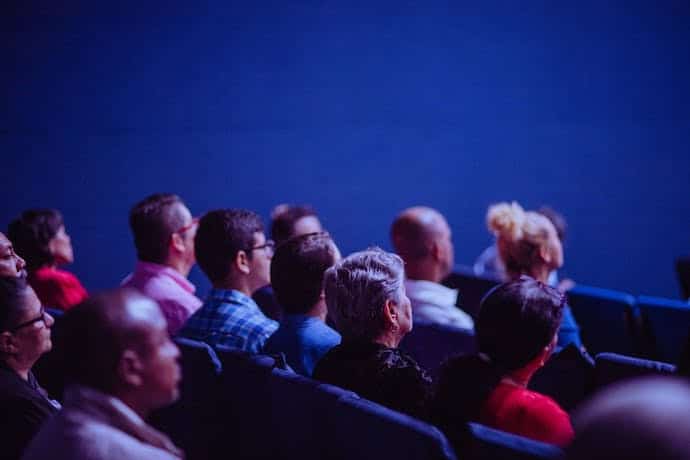 I recently met with Pauline Montay from our Marketing team to learn more about Data on Board's "Product," "Tech," and "User" tracks. One thing is clear: these sessions will help you develop your data hero powers and increase your data's value!
As explained in our last article, Data on Board 2020 is all about the various uses of data. Our goal is to provide you with multiple solutions for developing your data hero powers and increasing your data's value.
It was with this goal in mind that Pauline, our Marketing team's Product Expert, created the Tech, Product, and User Tracks programs. I sat down with her to get more information.
Copy to clipboard

Hi Pauline! First of all, what is your role at ODS?

I'm responsible for promoting the ODS platform, including its various features. Why you should use it. How it can help you meet your data sharing needs – whether these needs are obvious or not yet entirely clear.

One of the ways I enable this is to share best practices with our community of users. I offer tips and tricks, as well as all the latest news regarding the use of the ODS platform.

I also try to organize as many meetings as possible between users. In fact, this is the purpose of Data on Board and our User Clubs. These events are based on knowledge and experience sharing.

They allow our Product and CSM teams, with whom I work closely, to identify areas of improvement for the ODS platform, and make it even more helpful to our customers.
Copy to clipboard

Let's now jump into Data on Board, and its heroes. What is a data hero to you?

A data hero is someone who knows how powerful data can be, and who wants to harness that power for the common good. Data heroes understand the importance of surrounding themselves with others who allow them to channel the power of data and get it to the people who really need it. That's why data heroes always work as a team…a data hero league, so to speak!
Copy to clipboard

You were in charge of planning the Product, User, and Tech Tracks. How did you do it?

Data on Board is a company-wide event, a multifaceted project involving everyone at Opendatasoft. These tracks are therefore a team effort. We worked closely with the CSM (Customer Success Managers), Product, and Dev (web developers) teams to make the tracks applicable to current trends and to the concerns common to all our users.

Several themes seem obvious choices for the 2020 edition:
Dataviz and data storytelling. Data editorialization is a subject that is becoming more and more important to our customers. In today's world, it has become a vital communication tool.
Governance: behind any given dataset, there's always at least one human being, or what we like to call data heroes. I thought it was important that this be highlighted in the program. Who creates the data? How do the data project managers make their colleagues aware of the issues surrounding data? How are these issues perceived? All of these questions will be answered on November 5th.
Our teams' commitment: Opendatasoft employees work hard every day to improve the platform, an event like Data on Board is the perfect opportunity to highlight their achievements. An example? Some of our customers had a lot of data to publish about Covid-19, which led to spikes in traffic on their portals. How did we manage these spikes at ODS? How did our Infrastructure team maintain the platform's optimal performance? These subjects will make for very interesting discussions.
Copy to clipboard

What can we expect to find during the Product, User, and Tech Tracks at this year's event?

This year, we had to make a few adjustments due to the digitization of the event. But the program continues to draw from what has worked so well in previous years: concrete tips provided by speakers who aren't afraid to take chances and come up with bold solutions.
The User Track
(the equivalent to last year's "Junior Stage")
This track will explore real issues encountered by people who manage and maintain a data portal: How do I visualize my data? What kind of governance strategies work best?
On the program:
How to make your work stand out with meaningful dataviz
You, me and data: a powerful team leading an organization through change
Data doesn't tell lies when it comes to ESG accountability
Building data stories for your community: Are you a good narrator?
The tracks will resemble our User Clubs. They will take a behind-the-scenes look at the everyday happenings of a data sharing project – as experienced by our users.
The Tech Track
This track will cover an open data project's past and future technical challenges: data semantization, data quality and georeferencing, and the platform's performance in the face of increased traffic caused by COVID-19 data sharing.
On the program: 
Data pipelines and georeference indexes
Semantic mapping auto-generation: a dream soon to come true?
Infrastructure scalability in times of pandemic
This track is brand new to the 2020 edition!
The Product Track
(the equivalent to last year's "Demo Bar")
This track will cover recent and upcoming product developments, as well as our enthusiastic and inspiring vision for the platform, in particular regarding data visualization tools. I'm really happy that the future of ODS dataviz is on the agenda. This will allow us to gain some perspective on a subject that is examined from a pragmatic (i.e. visual) point of view. And as I said, it's an extremely important issue for our users.
On the program:
Taking connectivity to the next level
Demo: how to manage my portal's users and permissions
How to translate the same dataset into several languages
The Opendatasoft team has also prepared three special demos to help you discover the platform's features (some of which are brand new). We'll be discussing connectivity, governance, and multilingual data.
 (While we're on the subject, ODS is the only data sharing platform that lets you translate datasets into multiple languages. Our customers don't have to duplicate their datasets, instead the display language is set in accordance with the end user's location.)
Copy to clipboard

What would you tell someone who is still on the fence? How will they benefit from attending Data on Board?

First of all, Data on Board 2020 will have something for everyone. Regardless of how much they know about data, they're sure to find something that speaks to them. 

What's more, Data on Board is the only event dedicated entirely to data sharing with speakers from all types of organizations, including public agencies, private companies, and international associations.

This diversity is what makes Data on Board so unique. Our speakers will be sharing their cultural experiences in every sense of the word: their local culture as well as their data culture.

I would also like to add that the event is lots of fun. Data sharing is a serious subject, but that doesn't mean we can't enjoy ourselves while discussing it. We could all use some fun, especially in these strange times! ODS is all about creating and spreading good vibes, and potentially bad puns.
Copy to clipboard

Any last thoughts?

I would like to thank all our speakers, because without them Data on Board would not exist. I'm lucky to work with so many people who take genuine pride in their projects and work. It's not always easy to talk about our challenges and the ways we overcome them.

I would also like to thank our Marketing team, who planned this event with an amazing team spirit. And of course, all our colleagues at ODS, our customers, our partners, and all the data industry players.

I'm thrilled that we're able to hold an online edition of Data on Board this year. It may not be what we imagined a few months ago (you don't want to know what we had imagined a few months ago), but we're confident it will be as instructional as ever. We're evolving with the event, which proves that we still have lots of great things to create.

Here's to perpetual reinvention!

Articles on the same topic :
---
Event Recap: ODiScussions London
On May 23, 2019, the latest edition of our ODiScussions event series took place at the Museum of London Docklands. For those of you who were not able to make it, this blogpost outlines the main takeaw...
Event Recap: ODiScussions London
On May 23, 2019, the latest edition of our ODiScussions event series took place at the Museum of London Docklands. For those of you who were not able to make it, this blogpost outlines the main takeaw...