Uncategorized
How data can drive decarbonization in the gas sector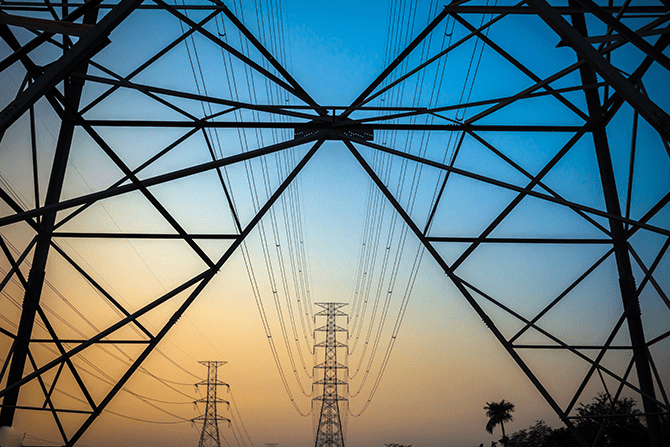 Achieving the energy transition requires radical change in the UK gas sector. In a more complex ecosystem, collaboration, innovation and greater efficiency are key - our blog explains the role of data sharing in fueling success.
As with the wider utility sector, the gas industry is facing enormous change as we move towards a net zero future. Existing one-way natural gas networks will transition to accommodate more decentralized production of low carbon biomethane and hydrogen, creating a more complex, dynamic ecosystem.
In the short-term all five UK gas distribution companies have committed to government targets to be able to blend 20% hydrogen into the grid by the winter of 2023, replacing up to a fifth of the natural gas (methane) currently used. This decarbonizes both electricity production from gas-fired power plants and the direct supply to businesses and consumers. According to the Energy Networks Association, blending hydrogen into the grid reduces carbon emissions by the equivalent of taking 2.5 million cars per year off the roads, without requiring changes to existing cooking or heating systems.
Longer-term the industry aims to move away from methane to eliminate emissions, requiring deeper change to create the world's first first zero carbon gas network. How can the sector achieve this shift and what is the role of data in the transition?
Copy to clipboard

The challenges to a decarbonized gas network

85% of UK homes and businesses rely on natural gas to heat homes, cook and run factories. This means that the industry faces five key challenges to manage alongside decarbonization:
Ensure security of supply: keep gas flowing to customers even as the network changes and new sources of hydrogen and biomethane supply are added
Cope with fluctuating prices: the winter spike in international gas prices demonstrated the importance of gas as a fuel for consumers and power stations. The industry therefore needs to ensure prices remain under control for users.
Increase efficiency: the level of investment required to update and transform networks is considerable. Operators therefore have to increase their efficiency levels through digitization to maximize savings in order to drive new low carbon investments.
Meet changing customer needs: as customers adopt new technologies, such as hydrogen, network operators have to be able to change to accommodate new requirements and build stronger relationships with their customers and partners.
Meet regulatory requirements: regulator Ofgem is driving decarbonization through the license conditions for all energy providers, including gas suppliers. While achieving some of the details of these conditions, such as around opening data, are more complex for the gas industry, compared to electricity distributors such as UK Power Networks, they need to be addressed to underpin the successful shift to net zero.
Copy to clipboard

Achieving a decarbonized gas network through data

Building the gas networks of the future will take significant investment. Beyond that it requires a new, more digital approach that brings players together to collaborate to deliver on future targets.

Data sharing is the essential fuel of this change, meaning data needs to be more open, democratized and available to all stakeholders. Delivering on this need requires a focus on using data internally and externally with partners and the public.
Data to underpin external collaboration
Ecosystems of suppliers, network operators and customers are becoming more and more complex. The range of stakeholders is expanding and the only way to enable true collaboration is through comprehensive data sharing. This will allow stakeholders, including users, government, industry and suppliers, to plan effectively, regulators to monitor progress and consumers and citizens to understand the journey towards net zero goals. Data must be shared in ways that mean it is easy to search, find, and access, such as via open data portals, which make it intelligible and reusable through dashboards and observatories. This fosters closer engagement with stakeholders across the ecosystem.
For example, French gas distribution network operator GRDF shares information on local gas usage with municipalities through a self-service data platform. This replaces the need to create individual reports, while giving municipalities instant access to real-time information about their area, boosting transparency and encouraging collaboration.
Data to communicate with the public
Across the utility sector, the public has a keen interest in seeing progress towards targets, around both sustainability and overall performance. Citizens and customers want to be able to hold utilities to account. Sharing information in easily understandable, visual ways is key to communicating progress and highlighting success, while ensuring raw data is always available via the portal interface and APIs. This engages citizens and also increases efficiency as staff do not have to respond to individual information queries. For example, GRDF uses data to highlight its activities that contribute to the green transition.
UK Power Networks (UKPN), the UK's largest distribution network and system operator, was the first to launch an open data portal in October 2021. Datasets can all be easily filtered and visualized through charts and maps. For example, it has created a map-based visualization of current roadworks that may disrupt journeys, including expected completion dates.
Data to enable internal collaboration
Running gas networks and managing change requires internal transformation within market participants. Operations need to be digitalized and data shared internally across organizations. This will allow faster, more informed decision-making, which translates into greater operational efficiency, better planning, and a greater focus on customers.
Data has to be available to employees through self-service data portals and marketplaces, enabling them to easily incorporate information into their working lives. Topics could include real-time production and distribution flows, predicted future needs and any pipeline issues or planned maintenance.
Copy to clipboard

Adopting best practice from across the industry

Gas companies can build on the experiences of others when it comes to data sharing, looking nationally and internationally to learn from two specific groups:
Learn from others in the utility sector
The entire utility sector shares the same goal of successfully achieving the energy transition. By collaborating with peers in the electricity and water industries, gas operators can learn from their experiences and adapt and apply best practice lessons to increase their own data sharing. For example, they can reuse frameworks around data governance, triage, and ethics to accelerate data sharing and build stronger data communities.
Since launching its portal, UK Power Networks has extended its data sharing program, increasing its scope and adding new sources of data in conjunction with its ecosystem. It has shared much of its journey and experience with other companies in the industry, such as by making its data triage methods, and Open Energy Data Maturity Framework (OEDMF), publicly available so that they can be used across the sector.
Learn from operators across Europe
The challenges that UK gas network operators face are similar to their peers across the European utility sector. However, in many countries, such as France, regulations mandating open data sharing were put in place earlier than in the UK. That means that many European operators have extremely mature data sharing strategies, providing further insights that UK players can learn from.
This includes data sharing across the entire energy sector, providing regulators, market players and citizens with a holistic view of the journey to net zero. For example, the ODRÉ project brings together multiple French energy companies across the electricity and gas sectors. Data on areas such as consumption, biomethane production and temperature can be easily accessed through clear visualizations that can be drilled into for more detail on a regional or local level. To make information on the development of biomethane even more accessible the portal now includes a specific observatory on the subject, showing production growth over time.
The UK gas sector faces major challenges as it decarbonizes. Innovation, collaboration and digitization are central to moving to net zero, with data sharing essential to underpinning the energy transformation.
Want to find out more about how greater data sharing can power the energy transition? Come along to Utility Week Live on 16-17 May and chat to us on stand K2 about how we are helping utilities across the UK and Europe become more data-driven, effective and efficient.
---