Public Sector
Improving people's lives with open data. Lessons from the Canton of Basel and Swiss Federal Railways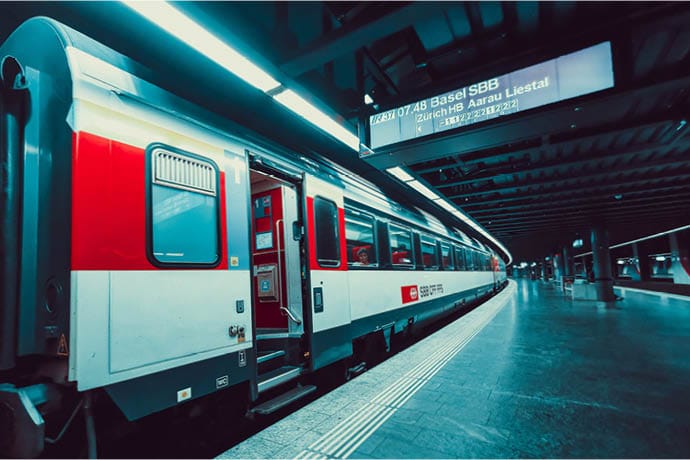 More and more public sector organizations are committing to taking an open data approach. They can see how open data helps to connect directly with citizens and builds a stronger, trusted relationship between citizens and public sector bodies.
More and more public sector organizations are committing to taking an open data approach. They can see how open data helps to connect directly with citizens and builds a stronger, trusted relationship between citizens and public sector bodies.
In Switzerland, there is also a regulatory aspect, with the Open Government Data (OGD) Switzerland program making it mandatory for public sector organizations to implement an open data approach. Set up in 2014, OGD Switzerland promotes data sharing and aims to establish a culture of free access to public data.
What we are seeing is that these open data regulations are actually driving real opportunities to create value through data, sharing information with as many people as possible.
We asked two leading Swiss organizations about their open data strategy and how their projects are improving the daily lives of citizens:
Jonas Bieri – Head of Data and Process Management – Canton of Basel
Christian Trachsel – Enterprise Architect – Swiss Federal Railways (SFR, or CFF in French and SBB in German).
Copy to clipboard

1. How do the OGD Switzerland regulations provide an opportunity to democratize data?

The OGD Switzerland regulations affect all public sector organizations that collect geographic, statistical, or meteorological data. They aim to make it easier to use that data and make it accessible to third parties.

The approach goes beyond the simple publication of data and encourages stakeholders to create data projects that deliver value, as these examples from the Canton of Basel and the Swiss Federal Railways (CFF/SBB) demonstrate:
A. Canton of Basel: Reconnecting data producers and users
The Canton of Basel developed its open data approach in 2019, based on the key objective of opening up all of the organisation's data. However, this is not an easy task given the volume and range of new data that is generated every day.
To understand more about the history of data sharing in the Canton of Basel, click here.
As part of its approach the Canton of Basel's data teams identified that while data was being created and shared it was rarely being used, simply because citizens didn't know about it. They therefore created an open data portal to share all relevant information produced by the canton.
Creating this portal has enabled a wide range of data to be shared with citizens that actively improves their daily lives. This includes information related to mobility, cultural life, climate, and more.
B. SBB: Building future mobility solutions through open data
Swiss Federal Railways (CFF/SBB) is the main railway company in Switzerland. The passenger experience is therefore the organization's top priority.
Switzerland's new open data regulations were a real opportunity for the SBB team, who decided to build an open data portal in 2016.
This was the first step in bringing together a local transport ecosystem and thus building future mobility solutions through data.
The first open data put online by SBB related to train timetables, which was an essential requirement in complying with the OGD regulations. However, further opportunities quickly arose, and new objectives were put in place:
Create more transparency around commercial activities
Be seen as an innovator thanks to its use of data
Make internal collaboration more efficient by making data useful to all, easily accessible, and in the right format (JSON, Excel, etc.)
For more information read our SBB customer story!
Copy to clipboard

2. How can you enhance data and create value through a data community?

To create data portals that provide value, it is essential to share data and collaborate with others within the same ecosystem.

For local government it is crucial to collaborate with other local organizations. Making data public benefits businesses and helps create an overall user experience that helps everyone.
A. SBB: Bringing all public transport players on board with open data
In Switzerland, there are nearly 300 companies working in public transport, each with data that can be used by others to improve existing services or create new ones.
SBB has built two portals to promote interaction and encourage the sector to transform by cross-fertilizing and enhancing data:
The company's open data portal with data about its activities
A portal for all public transport companies, offering open data from across the sector..
Beyond just sharing data, its use is also boosted by the organization of hackathons and workshops on the subject.
"Through these events, it is very easy to publish or open up data for a weekend and provide access to interesting information on a particular issue. This is the kind of situation where we can truly see the power of open data," said Christian Trachsel of SBB.
SBB also enhances its data using information from its data community. An example is data from Switzerland's Federal Office of Topography, which the organization uses to enhance its map data and create data visualizations. This map is a perfect example of this type of collaboration.
B. Enhancing the Canton of Basel's data portal with the help of local players
The Canton of Basel's team started with a simple observation: they didn't have access to all existing local data. Collaborating with other local stakeholders is therefore essential to enhance their open data approach.
To motivate other data producers to share, the Canton created an incentive program. As a thank you for publishing their data, the team provides other data producers with data visualizations, which they can then publish on their own sites to create value.
In addition, other datasets published by Switzerland's Federal Office of Public Health are used to enhance the Canton of Basel's portal. A clear example is coronavirus data produced by the city of Bern. This data can easily be retrieved via an API and is then shared on the city's open data portal for easy access by citizens.
The same goes for temperature data that is collected locally by numerous sensors in the city and internationally through data produced by France and Switzerland. The cross-referencing of local, national, and international data is relevant and useful to citizens, as well as to the federal government and other cantons.
The teams rely heavily on visitor comments to identify missing data and improve the portal. This shows how everyone benefits from sharing data, inside and outside the Canton.
We return the data entrusted to us in the form of real-time data visualizations, which the data producers can then publish on their site. This is a way of creating value for them through the data we have
Copy to clipboard

3. How does a data culture benefit the wider population?

The value created by these two public sector organizations helps improve the daily life of citizens and rail users and deepen their relationships with the Canton of Basel and the SBB.

Building a data culture highlights new questions and use cases that both advance the two organizations' open data strategies.
A. Making life easier for users
SBB and the Canton of Basel are leading players in open data and data democratization.
Through their portals, a large volume of information is enriched, enhanced, edited, and published, making life easier for users and residents.
SBB: Traveling with peace of mind thanks to data
Open data in public transport can dramatically improve the passenger experience. Two examples from SBB illustrate this point perfectly:
By sharing the location of platforms, lifts, and access ramps people with mobility concerns can access facilities more easily and better plan their trips.
Real-time publication of train occupancy levels help everyone to find space on the train.
Some of this data has been online since the start of the COVID-19 pandemic to help users avoid crowded trains. The next step is to make it possible for passengers to search for trains that are not full.
Canton of Basel: Exploring the city through data
The Canton of Basel provides a database of trees in the city, along with a mobile app that allows you to point your phone at a tree to find out its name, age, circumference, and history.
This is a great way to improve quality of life and learn more about the city.
Another example that is more pragmatic and even more useful is a dataset that lists all public toilets in the city.
B. Understanding and participating in political decision-making
Data sharing also allows everyone to better understand why particular political decisions are made as well as providing insight to enable participation in local debates.
For example, the city of Basel's tree database also contains a list of those that are going to be felled. This data empowers citizens, enabling them to act and express their views about these decisions.
When the Swiss Federal Railways added new features for passengers to its trains it was able to collect and share data internally on their impact, starting discussions within the organization on how features could be improved and further new services introduced.
Our two speakers shared many other examples during their joint webinar. Be sure to watch the full video to find out more!
Articles on the same topic :
---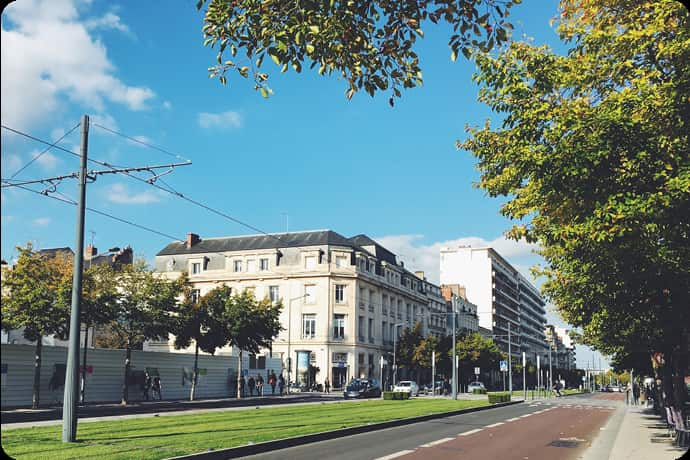 Data Trends
How open data creates new services for citizens
Did you know that Angers was one of the first local governments to establish an open data plan? Their portal dates back to 2013. We interviewed Antoine Decourt, Open Data Project Manager for the City ...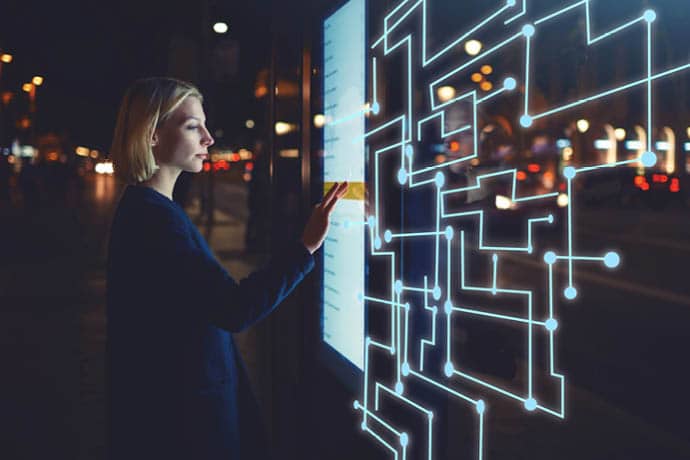 Digital transformation
From Smart Cities to Smart Enough Cities
Ben Green studies the implementation and impacts of data science in local governments, with a focus on "smart cities" and the criminal justice system. His book, The Smart Enough City: Putting Tech...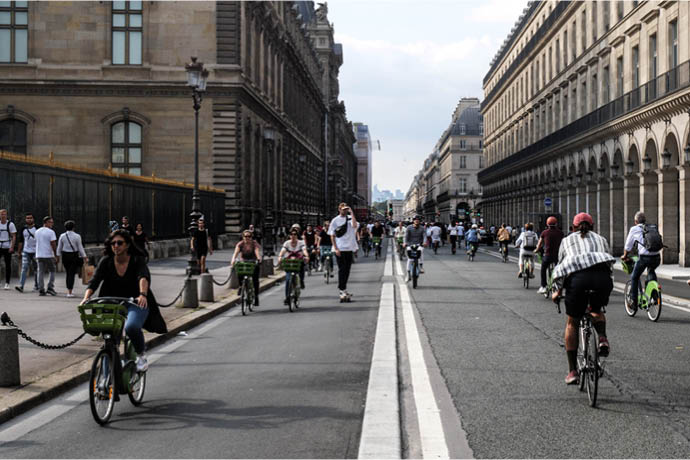 Digital transformation