Data self-service
What are the benefits of adopting an ecommerce shopping experience on your internal data portal?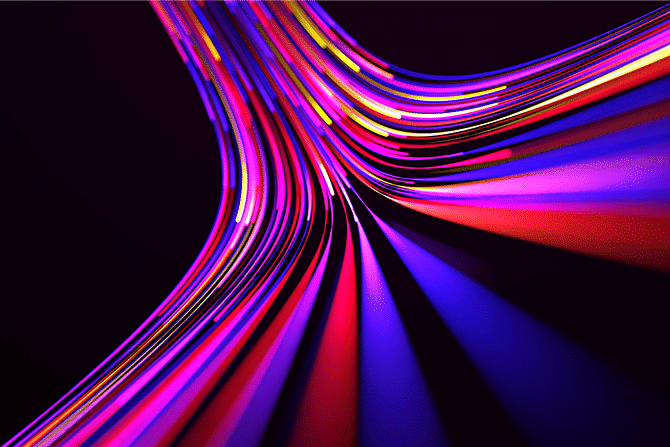 Ensuring that all employees have access to the right data to do their jobs is essential to efficiency, innovation and decision-making. Read how the data marketplace approach scales data access and sharing by bringing an ecommerce shopping experience to internal data portals.
Organizations in every sector are generating increasing volumes of data, from sources as diverse as business systems to Internet of Things sensors. Sharing this data internally with all employees via an internal data portal is vital for better decision-making, improved efficiency and greater collaboration and innovation.
Companies understand the importance of data sharing, but don't necessarily have a strategy in place that makes it easy and intuitive for everyone, particularly non-technical employees, to access the data assets they need in their roles (dataset, dashboards, documents, etc).
Copy to clipboard

The obstacles to effective internal data sharing

Traditionally, organizations have invested heavily in tools, governance programs and data catalogs to bring data together and ensure it is reliable and high quality. However, despite this even mature businesses with data management tools in place struggle to effectively scale the sharing of data inside the organization because these tools are primarily for technical experts. This means organizations suffer with these issues:
It is difficult to quickly know what are the existing data assets of the entire organization for non technical experts
It is difficult for everyone in the organization to find the right datasets or be confident in what data actually means as metadata is unclear or overly technical
It is hard to download or access data in the right format for non-technical experts to use
Data is in a raw form, rather than available through data visualizations such as dashboards and maps that are easy to understand or through data stories that include text to give context and information
These issues, combined with the growing importance of data are leading to the emergence of advanced internal data portal projects that are becoming true internal data marketplaces. These scale self-service data by making data assets easily available to the entire organization, providing a seamless experience for all employees.
Copy to clipboard

What is an internal data marketplace?

Essentially a data marketplace enables data democratization by providing a foundation for internal data use by all. It applies the principles of an ecommerce site to an internal data sharing portal, providing simplicity of the browsing experience, and the ease of access to data.

That means it has an intuitive user experience, and is simple and straightforward to navigate. It provides unified access to the organization's data assets (datasets, reports, data stories, data products, etc.). Compared to an internal data portal, this simplifies the user journey to find, access and gain value from internal data.

The role of an internal data marketplace in data-centric business is to facilitate company-wide data communication and make all data initiatives and transformations visible, increase employee productivity, improve team collaboration, securely manage data, help employees to stay connected to data assets, and integrate business-critical data apps.

A data marketplace therefore covers the entire data sharing lifecycle:
FIND: Users are able to easily discover and browse all available data assets and products, as well as search for specific ones using keywords or metadata tags.
REUSE: Users can access data assets, either by downloading them in common formats or by connecting to them via an API. Users can request access to them and can be invited to connect to another data tool.
ENGAGE: The portal includes tools and features to help manage and enforce data assets, governance policies and procedures. Users can view the data organization and contact the owners of data assets if they have queries.
TRAINING: Users can improve their data skills and learn by accessing a full training program created by the Chief Data Officer/data team in engaging formats. This strengthens data culture within the entire organization.
Normally led by the Chief Data Officers, internal data marketplaces provide employees with a self-service data experience through a one stop shop:
They are comprehensive, showcasing all datasets
They provide full details of datasets and what they cover
They are scalable, enabling data owners from across the business to share data while still following central governance policies
They avoid duplication (such as of dashboards), making visualizations easy to share
They ensure business users are autonomous and have seamless access to data, without requiring support from data experts such as data owners or analysts
A data marketplace unlocks the value that is currently missing from internal data management programs by providing the data experience layer that makes data accessible and usable in an intuitive way.
Copy to clipboard

What are the key features of a data marketplace?

A data marketplace provides a one-stop shop for data, in the same way that ecommerce sites such as Amazon make shopping seamless and fast. They need to be simple, intuitive and easy to use with non-technical users to search, find, preview and access data assets and products.

Features should include:
A straightforward, interactive user interface that anyone can use without detailed training
Easy navigation and powerful search that makes finding relevant datasets simple
The ability to access relevant data based on an employee's persona or role or to request access
Automatic assignment of particular data products/dashboards based on a user's role, so they don't have to do this themselves
Personalization and recommendation of relevant data (i.e. if you accessed this dataset, you might be interested in this one).
The ability to provide feedback on data sets or ratings on data
Copy to clipboard

What are the challenges to creating a data marketplace?

To successfully implement a data marketplace organizations need to overcome technical, process and user experience challenges.
Technical challenges
As it covers all data, the data marketplace requires deep integration into the wider IT stack. It needs to be able to automatically identify users and control access based on their role to ensure security, normally by linking to internal ID systems. The data marketplace has to capture metadata wherever it lives and ensure that data is described using the same terms and glossary across the organization. Consequently, a high level of data maturity and data governance is essential.
Process and culture challenges
The data marketplace offers a range of datasets and data products (such as dashboards or visualizations). That means there has to be strong data governance processes in place to define what a product is, who owns it, how it is improved, and who validates/moderates its publication. Governance processes need to be clearly communicated to the entire company, with full training put in place to build an effective data culture.
User experience challenges
If the data marketplace is not as easy to use as an ecommerce site, then employees won't bother visiting it. That means it requires a compelling user experience, built on extensive understanding of customer needs and design resources that may not be part of the traditional skill set of an IT/data team. It has to have all the features that make an ecommerce site engaging, such as a streamlined customer journey, personalization, bookmarking of favorite datasets and the ability to leave reviews and recommendations.
Copy to clipboard

What are the available options for creating a data marketplace?

Chief Data Officers have two options when it comes to developing a data marketplace. They can create their own solution or look to an external technology provider such as Opendatasoft. The in-house approach brings a number of challenges around scalability, the lack of ongoing development/innovation and the cost of maintenance and consultancy. In contrast external providers deliver a robust, secure and interoperable platform, built on their specialist knowledge and implemented cost-effectively. They provide ongoing support and security, access to a unique community of users and an ongoing development roadmap that means you benefit from new innovations to meet your requirements.

Becoming data-driven is now essential to organizational success. It requires effective, scalable sharing of all data, with everyone across the entire business in a seamless, intuitive manner. Data marketplaces are therefore at the heart of building data-centric organizations, making data access and use as easy as buying a book or shopping for groceries.

Articles on the same topic :
---
6 predictions for better data management in 2023
What will 2023 bring for those of us working in the world of data? What are the key trends people need to be aware of? We've collected the opinions and predictions of a range of experts, including Forrester, Gartner, Microsoft and McKinsey, and have shared them below in our blog.
6 predictions for better data management in 2023
What will 2023 bring for those of us working in the world of data? What are the key trends people need to be aware of? We've collected the opinions and predictions of a range of experts, including Forrester, Gartner, Microsoft and McKinsey, and have shared them below in our blog.