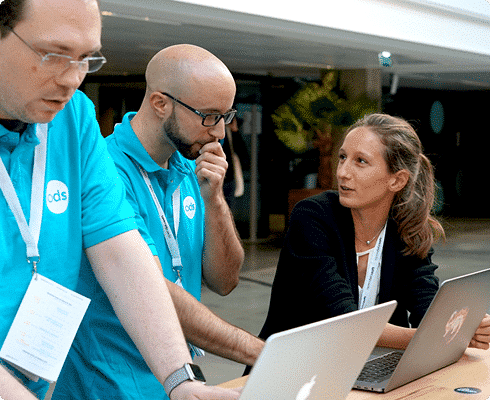 A combination of skills
Most of our users don't have a technical background, and that's no problem! Your CSM can apply the expertise of Opendatasoft's teams and our partners to provide your projects with strong technical capabilities. To do so:
Your CSM works closely with our Labs team, enabling them to call on the expertise of our talented designers, UX experts and developers to help your projects.
Our Labs team has built a ready-to-use code library, allowing you to build your own pages in expert mode.