Digital transformation
3 Public Services That Would Not Be Here Without Open Data
Why do open data and data sharing matter so much? Let's get started with the stories of three public services that would not be here without open data!
I last went to the Centre Pompidou Library in central Paris on a Sunday morning. I thought I'd be the only one looking for a place to study at that time of the day. Instead I found myself stuck in a 30 minutes queue with people who woke up with the exact same idea. (I'm sure this situation will sound familiar to many of you…) When I finally got to the entrance of the building, I spotted a small billboard. Although I didn't pay much attention to it initially, at a second glance I realized that I should not dismiss it so quickly.
The ad promoted Affluences, an app that tells you the real time occupancy of libraries, museums and other facilities. If I had downloaded it earlier that morning, I would not have bothered with Centre Pompidou. I would have travelled instead to the pleasant suburb of Issy-les-Moulineaux, where libraries are open on Sundays and there are plenty of free spots. The reason we know this is because Issy-les-Moulineaux was the first municipality in the Paris area to publish the occupancy information of its public buildings as open data in 2019.
Since I moved from Venice to Paris last year to specialize in Digital Technologies and Public Policy, I have learnt a great deal about the open data ecosystem in France and beyond. I found out that many different organizations, from private banks to local governments, have been launching open data portals and that even the EU has adopted a directive on the matter.
But one question stuck with me: why do open data and data sharing matter so much?
If you've been racking your brain around the same issue, follow my monthly column on this blog in which I explore the power of data sharing through exciting use cases and inspiring insights. Ready? Let's get started with the stories of three public services that would not be here without open data!
Open Data to Build Transparency and Accountability in France
In 2010, the French health sector faced a huge scandal around Mediator, an anti-diabetic drug with deadly effects on anorexics. In response to the crisis, the government passed the Bertrand law (inspired by the US Sunshine Act), which stipulates that businesses in the health sector must declare and publish all information related to the agreements established with practitioners and health agencies. This was achieved with an innovative open data platform, the Base Transparence Santé, in 2014.
Transparence-Santé is in fact a database that collects all declarations of interest that pharmaceuticals must fill in when providing practitioners with their products for testing. The declarations must detail the type of relation (agreement, remuneration, benefit in cash or in kind), the name of the parties involved and the date, purpose, amount and nature of the benefits. The obligation applies to all health professionals, including students and institutions, and to all medical products, including drugs, biological substances and appliances.
This major transparency initiative has prompted some firms to publish more information than required by the law, it has spurred journalistic investigations into the lobby practices of pharmaceuticals and has earned France the label of open data "trend-setter".
Open Data to Monitor Air Quality in Poland
According to the European Air Quality Index, Poland is one of the countries with the poorest air quality in the EU. The country's Chief Inspectorate for Environmental Protection therefore put in place a wide network of air quality sensors, but the use of private monitoring stations is also growing.
It is these diverse sources of data that feed Kanarek, an air quality app created by young developer Michał Tajchert. Kanarek combines open data on air pollutants from 160 GIOŚ stations and some 400 commercial sensors to provide up-to-date information on pollution levels across the country. Unlike other similar solutions, Kanarek runs its own server. This means that instead of downloading data from the sensors' servers, it relies on an API to send them to Kanarek's server. This makes data from different sources faster to access and easier to combine. It also allows for historical data to be stored, which enables the app to show the most recent data even when some of the sensors are off.
Kanarek allows for a high degree of customization, too. Users can choose their preferred Air Quality Index (Polish or EU), select which sensors to get data from and receive alerts. Since its launch over two years ago, Kanarek stays the best rated app of its kind in Google Play.
Open Data to Track Decision-Making in the Netherlands
In 2018 the Netherlands launched a National Action Plan on Open Government requiring cities and provinces to publish decision-making information in the form of open data. This prompted the Open State Foundation, an NGO advocating for digital transparency, to launch the Open Provinces App Challenge. The team with the best idea to reuse the data would receive € 30,000 in funding from the Ministry of Interior to build its solution.
This is how Voor Dat Het Nieuws Was ("Before It Was News") came into being. It is a browser plugin developed by digital company Oberon and available for Chrome and Firefox. Whenever a news article is opened, the software identifies keywords that work as search queries in two open government databases, Open States Information and Open Council Information. The parts of legislative and executive documents matching the search then appear on screen, allowing users to track the political decisions leading to the news they are reading.
The app is currently able to search the data of 5 Dutch provinces on 16 news websites. The administrations involved are also developing a standard terminology for their decision-making documents to make open data more easily comparable across provinces.
These three stories show us that open data's real value lies in the way it is shared and reused. So, what's the next step? Check out your city, region or country's open data portals: you might get the idea that makes you the next great innovator in town!
Article sur le même thème :
---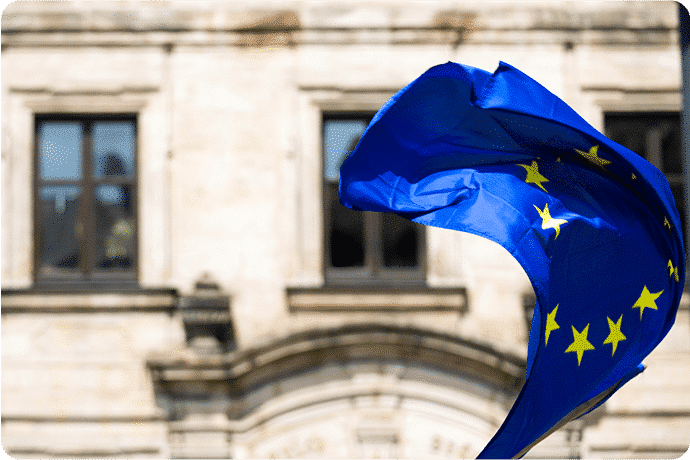 Data Trends
5 Open Data Trends in Europe
Wondering how open data is taking open innovation to the next level? Read this article to discover the latest open data trends in 5 different sectors.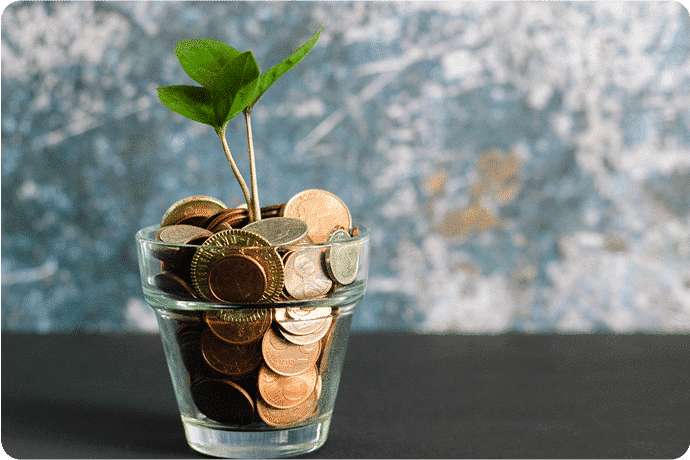 Data Trends
Data Trends