Data Trends
How APIs Are Powering Smart Cities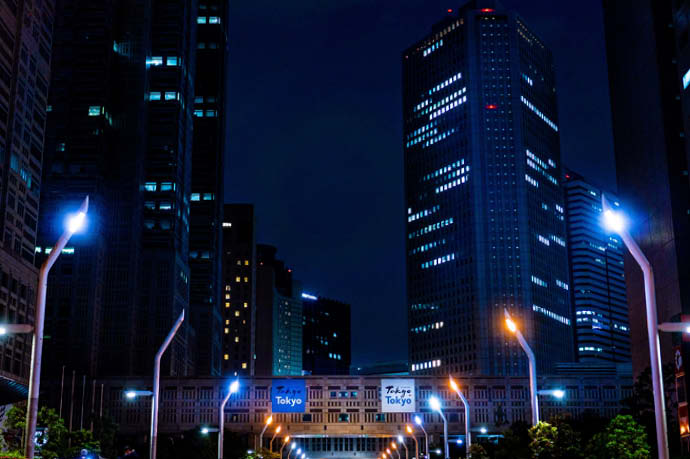 APIs are everywhere and extremely powerful. They allow data, products, and processes to work together seamlessly. They are also critical for cities, which produce high volumes of data from services, devices, apps, and objects everyday. What does this really look like in practice?
APIs are everywhere. Working in the background of the software we use to connect webpages, devices, and data in real-time, APIs are invisible to most people. Despite this invisibility, they are extremely powerful and allow data, products, and processes to work together seamlessly. They can be used for almost anything, from simple tools for web marketing to tracking the locations of satellites in space.
APIs are also critical for cities. Cities produce high volumes of data from different services, devices, apps, and objects. Working with APIs allows users to connect directly to the data they need without repeatedly searching through the huge volume that is produced. APIs can also help connect data and devices together to create a unique, shared information system that smart city services can be built on.
But what does this really look like in practice? In the rest of this blog, I'll walk through a few definitions and examples to show how APIs are powering smart cities in the real world and hopefully provide some inspiration for your own smart city efforts!
Copy to clipboard

What is an API and why do they matter for smart cities?

To get started with the very basics, API stands for application programming interface. In practice, APIs are an ensemble of computing functions, through which different software products can interact without human intervention. This allows software to connect to one another to accomplish specific goals like exposing data to the public or breaking down internal silos.

Overall, APIs smooth connections between software by removing the human in the middle, making it possible for an organization's data to be used in real-time to facilitate analysis, visualization, or decision-making. This allows more people to access and use the data with less effort. For example, an entrepreneur may be able to build a new application using a city's data that relies on continuously updating datasets without having to constantly update the connection or code. This frees up the entrepreneur to work on improving their products and services without wasting time on constantly updating their data.

Smart cities depend on these smooth connections among a variety of data, devices, and services to facilitate greater use of data. As more data is connected and used, cities can provide better services to people in their communities. APIs can help create a more holistic shared information system for a city's data, facilitating automatic adjustments based on certain conditions, notifications to people who need them, and better decisions for governments in the long-term.

If you want to dig into some more use cases and details about how to use APIs, check out the Opendatasoft guide 9 Practices to Make Your Data More Reuseable with APIs!
Copy to clipboard

APIs Powering Smart Cities in Practice

Once the concept of APIs smoothing data connections is established, it is easiest to see their potential impact by using examples from the real world. Below, I walk through three examples of how APIs are powering smart cities and improving services for people. Uses of APIs in a smart city context generally fall into three categories based on who uses the API: internal use, external use, or a hybrid of the two. I tried to include an example for each type of use to give a full spectrum of the possibilities for APIs and smart cities.
Internal: Making real-time adjustments and notifications based on water meter data
The city of Kalamazoo, Michigan, installed "smart" water meters for all customers of its water system. Each of the meters is equipped with software to measure water usage, detect any anomalies, and communicate that information to staff at the water department. The smart meters take and transmit water usage readings multiple times per day, instead of having a person manually check the meter for changes.
Because the new meters transmit a large amount of information regularly, staff at the water department can use APIs to help drive easier connections among the large amounts of data and transmit real-time notifications if issues are detected. In addition, customers can be more easily notified of issues by connecting to an app tracking water usage (powered by an API), reducing their bills and the amount of water wasted in the system.
External: Using APIs to drive research and community safety
In Chattanooga, Tennessee, the city works with the Chattanooga Smart Community Collaborative (CSCC) housed at the University of Tennessee at Chattanooga to collect and connect data from a variety of systems in one place. With data like pedestrian safety, traffic flow, and air quality all connected via APIs, the city can run simulations with the university on its "digital twin" to test out new ways of organizing community spaces to improve public safety.
By partnering with the university, the city was able to create a central platform with a variety of data types and sources. APIs then connect anyone who wants to use this data to the entire set, allowing a huge amount of customization and experimentation by external users. Using APIs in this way captures ideas from the entire community and allows the city to benefit from the brainpower of the best and brightest in Chattanooga.
Hybrid: Combining government and user-generated data to improve traffic flow
In Louisville, Kentucky, the city was engaging in a variety of road construction projects in its heavily trafficked downtown area. To help analyze the impact of those projects, they partnered with Waze to gain insight from user-generated traffic data in real-time. By using the Waze API combined with city data, they can model potential changes in traffic flow and test whether they are affecting traffic on the spot.
Both the city and Waze users benefit from using the data and APIs in this way. The city gets additional information from users and saves time checking traffic flows manually. Waze users get additional data from the city on road closures, plus the benefit of a city that can adjust its traffic plans based on real-time issues to improve traffic flow.
---
APIs are powerful tools and the use of APIs in smart cities are constantly evolving. Real-time data connections, improvements in software, and wider implementation of smart city sensors and APIs will continue to drive drastic changes in our cities in the near future. If you want to learn more about cool smart city projects, check out the Smart Cities Connect Awards for inspiration! And of course, get in touch with your Opendatasoft contact to learn how APIs can drive smart city work in your community.
Articles on the same topic :
---
Data Trends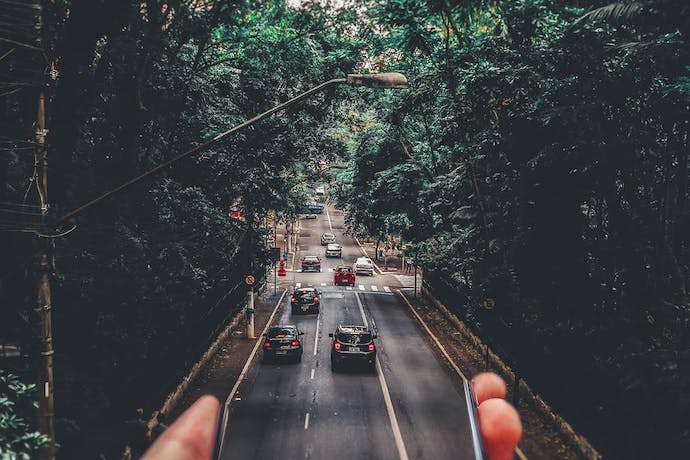 Mobility
How data sharing is shaping the future of mobility
In the relaxing seaside town of Pesaro, central Italy, moving around has never been more convenient – nor more sustainable. Imagine looking for a parking spot, paying for the actual time you occupie...
Digital transformation