Public Sector
Communities at the Heart of the Digital Transformation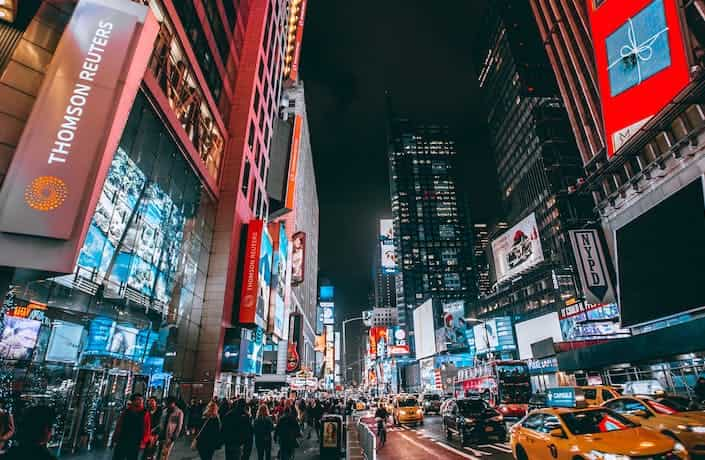 Communities can tackle various challenges of digital transformation by adopting an open data strategy. Hear it from our CEO to see the various ways we can improve our lives by exploiting data.
Data sharing not only creates opportunities for innovations, it also breaks down barriers and serves as an outstanding tool for development and innovation.
Communities can tackle various challenges of digital transformation by adopting an open data strategy. A data sharing culture provides for greater transparency and data democratization while encouraging innovation. Here are the various ways we can improve our lives by exploiting data.
Copy to clipboard

Improving City Services with Data

Communities are becoming more and more complex. Population is increasing rapidly, and the needs of the community are constantly evolving. As a result, data is emerging as the new and indispensable raw material for understanding what is actually happening within a community. Data sharing speeds up the decision-making process of communities, improves mobility and living conditions, and optimizes the services offered to citizens. For example, in France, the 2nd largest Banking Group BCPE shared its banking data that showed payments made by people who did not live in the respective region as well as their proximity to home. In addition to generating an overview of expenses, this data allowed us to identify the busiest areas and to offer new services, making our communities and businesses more intelligent.

Nowadays, citizens and businesses are demanding more transparency on how cities budget and spend their tax money. By sharing the data, local city governments allow more democratic processes in shaping public policy. Quarter reports and meeting minutes are no longer meeting the needs of the community. It is more and more important for citizens to have access to data and information that should be readily available and easy to reuse, at the same time respecting the privacy of personal data. For example, the elected officials of the City of Paris launched a comprehensive dashboard that showcased the progress towards their campaign promises. This not only allows information transparency for anyone who is interested, but also builds trust with constituents.

By getting residents involved in decisions that affect the community, local authorities can offer services that truly meet the needs of their residents. Data also makes it possible to measure and evaluate the effectiveness of existing services and to take quick action to improve public facilities. Moreover, data sharing has advantages for the public authority itself. Teamwork and sharing between the various departments improves the efficiency of the staff. Often, local government staff are the first to make use of the public shared data within the community.
Copy to clipboard

Data as an Innovator

Although many cities possess large volumes of data, this data continues to be untapped resources. The data generated by an air sensor, for example, is often omitted. However,  if this information were shared in real time, we could interpret it, cross-reference it with other data, and get researchers and experts involved, thereby serving as a source to innovation. One such example is the city of Bristol and its pioneer project in sharing real time air quality data. Another example is the city of Lille, France, which shared its data on road constructions with Waze in exchange for real-time traffic information.

The increasing role of private companies such as Waze, Uber, and Airbnb has a considerable impact on city mobility and housing policies. Without access to data, it is impossible for a city to understand what is really going on and to take appropriate action in response. For example, when faced with an onslaught of e-scooters, the city of Paris used data to regulate their use while awaiting new legislations. In Belgium, the cities of Namur and Liège added a thermographic map to their open data platform, which made it possible to calculate the energy that can be generated by solar panels. This data not only allows cities to promote the use of carbon-free energy, but also serves as a vital resource for companies that focus on innovative developments.
Copy to clipboard

Digital Connectivity: The Key to the Future

Digitization and connectivity should no longer be an option. Cities should have a responsive mentality, shifting from "public service" to "services to the public." Without data awareness, cities will miss out on many new opportunities to improve their services. For example, communities with "smart garbage cans" can collect and analyze data that improves their garbage collection services and the circulation of traffic on their streets.

Adopting an intelligent and innovative approach to serve our communities will lead us to rethink the relationship between the city and its service providers. Cities are only as good as their services. Like businesses, they can suffer from inefficiency, functional silos, and lack of communication. Data sharing can change the situation and bring people together by providing personalized services designed around the users. Cities can make use of the data and take matters into their own hands to resolve challenges in the community without having to wait for changes from top-down.
Copy to clipboard

Overcoming the Mental Barrier to Digital Transformation

The fear of having one's data stolen by large corporations is nothing more than an illusion. On the contrary, data sharing only serves to increase territorial attractiveness. Cities can use open data to highlight their own particular history, and open data can boost local communities by creating a fertile ground for innovative experimentation. In France, the company ENEDIS joined forces with the SUPELEC Graduate School of Engineering to allow students to work with electricity consumption data from their own region. This is just one way that open data promotes innovative local projects.

Of course, elected officials might be hesitant to share data for fear of the intense scrutiny that may follow. But isn't it also an opportunity to create an informed, democratic dialogue and to change the way we think about policymaking? In this way, data can be used as the basis for any political decision with the simple, pragmatic approach: to collect data, to organize data, and to make it accessible to as many people as possible.
Copy to clipboard

The Importance of an Effective Platform

Cities have always been plagued by a silo mentality. Large volumes of data on citizens, transportation, energy, and housing have remained inaccessible or been shared in a technical format that made it impossible to understand. But as public awareness grows, more and more local authorities are offering centralized access to their data on a single platform. Open data platforms are springing up all over the place, thereby putting an end to unused resources and making them available to the public. These platforms make it possible to share data quickly without any prerequisite technical knowledge. Existing data can be extracted, interpreted, and reused easily in one place. Invaluable to society and the economy, open data enhances knowledge and contributes to the development of innovative and intelligent public policies.

The digital transformation is creating a brand new role for cities. Now more than ever, cities must once again become key players by seizing the opportunities of the digital age. By sharing their data, cities are opening themselves up to dialogue with residents and demonstrating their willingness to work hand in hand with experts, businesses, and innovators. Data sharing not only creates opportunities for innovations, it also breaks down barriers and serves as an outstanding tool for development and innovation. 

Articles on the same topic :
---