Energy & Utilities
Open Data in the energy sector: EDF, Enedis and EDP's best practices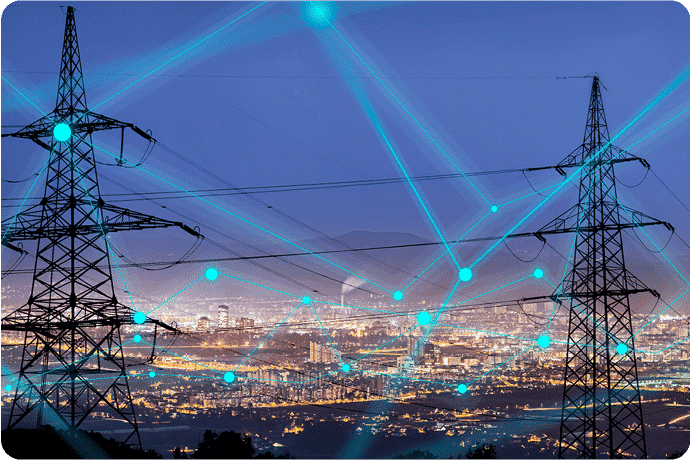 How is Open Data becoming a essential part of the upcoming revolution in the energy sector ? EDP, EDF and Enedis share their visions and experiences !
In Europe, open data in the energy sector is not a new occurrence. Various regulations, either from the EU or from national laws, have contributed to a data sharing increase between market participants, as well as with the general public.
Without a doubt, these requirements (good examples are the French Energy Efficiency Act of 2015 or the new license conditions published by the UK's gas and electricity regulator Ofgem) have helped accelerate open data development within the sector, but there are definitely other triggers.
These have been explored through 3 of the sector's major players who have launched their open data initiatives at different times and based on different approaches and goals:
Catherine Fraissenon Pascal, Open data Project Manager at EDF
Bertrand Le Bodo, Project Manager at Enedis
Mafalda Magro, Cleaner Energy Technology Analyst at EDP
During their discussions, they shared their visions and experiences of open data in the energy sector including:
the different reasons to open their data
their success catalysts: acculturation, governance and collaboration
the benefits they have gained from their open data program
Watch the webinar's replay to see all their inputs on this subject!
Copy to clipboard

3 good reasons to open your data
To be proactive in meeting the needs of energy transition stakeholders
"For years, Enedis has been measuring and modeling the energy consumption of 36 million customers, providing communities and authorities with a number of indicators on the energy market, territorial dynamics, the electricity transit on the network etc."
Data sharing is an integral part of Enedis' DNA, as a public DSO. In 2015, they went further by becoming the first European DSO to publish energy data on an open data platform. Alongside their will to meet regulatory obligations, their primary goal was to be proactive towards the needs of energy transition stakeholders, during a context of great changes.
The intention was to improve their transparency, as well as to become a reference as a data provider for the electricity system, while helping local communities and authorities implement their energy transition.
If you want to learn more about how to improve Energy Efficiency with Data, this article is for you!
To foster innovation and promote collaboration between stakeholders
"We want to unleash the value of the data we have within reach. We want to continue to push towards innovation, but we know that we cannot do it alone."
EDP collects data from sensor networks distributed throughout the entire energy value chain, from generation to its commercialization. This data has the potential to be a great source of value converted into knowledge, if further explored. 
In order to unleash the full potential of those records, EDP started their open data project in 2018 for two objectives:
Promote active collaboration between stakeholders (universities, researchers, startups…)
Promote challenge /hackathons to encourage the community to find solutions to real-world energy problems
"In fact, at EDP, we truly believe that sharing what we know is the best way of assuring that we keep innovating." Mafalda Magro, EDP
Learn more about EDP and how the company powers the data-fueled energy revolution!
To meet their employees' expectations
"Open data had been presented to the leadership team but had not been validated. It has moved forward from the moment the group's employees have started to request they open their data."
It is through collective intelligence and workshops with thousands of EDF employees that the subject of data was pulled out of the box. At first they did not really expect for this to become a strategic subject.
In order to make it happen, 6 months of acceleration and 100 employees were set into action..
One of the most important aspects to ensure the project's success was to make sure not to produce data purposefully for open data.
The group had already shared their data on various media sources. Through this platform, EDF is committed to displaying their data in a format that can be easily analyzed by its stakeholders and any citizen, in order to contribute to a better understanding of energy and environmental issues.
Copy to clipboard

Acculturation, governance, collaboration with the ecosystem: the catalysts of success
Acculturation, to convince business units to share their data
EDF encountered three main challenges during their open data project setup :
    Difficulty to convince business teams to open their data (even if this data is already published elsewhere through other media).

Data quality,

which is not always up to scratch (freshness, reliability…).
    A long and complicated data validation process (2 months to validate data) .
To overcome these challenges, Catherine Fraissenon has developed a data kit to help everyone understand what defines quality data, and the importance of this project to build relevant analyses or to develop AI. 
Another key success factor is to communicate on data uses when sharing them. This reassures data producers and allows relevant datasets to be created for identified needs.
Enedis places great importance on making its data comprehensible and usable by non-experts. To this end, they have developed data visualizations that facilitate data access, analysis and reuse.
To illustrate those focuses, Bertrand shared their Energy Summary portal available for French territories link. Thanks to data visualizations, they are able to easily download, print and reuse the information in their reports and oversee their energy transition policies progress . Furthermore, it is all also open to all citizens!
Governance, to know which data to share and how
Catherine also mentioned the need for data governance when validating and publishing datasets. Bertrand shared with us the best practices implemented at Enedis:
"Enedis put in place a data governance structure in order to audit company data, their sensitivity in terms of publication, and anonymization conditions for open data publication. It was important to involve the staff in the concerned business units during this process." Bertrand Le Bodo, Enedis
In practical terms, they started by publishing the regulated data. They then dealt with their open data by publishing 2 or 3 new datasets per year, tackling a variety of topics the users need to help them during their ecological transition.
It is important to focus on two aspects of data publication:
The first one is data protection. All published data is processed and verified to ensure that it does not reveal personal data and commercially sensitive information.
The second one is to open user centric datasets aligned with Enedis' targets.
Collaboration with the ecosystem, to innovate and go further
How do you generate innovation thanks to open data?
Mafalda explained the steps taken to collect ideas from their ecosystem regarding a specific issue their business units face, and thus activate innovation:
Start by understanding and defining the problem.
Draft a challenge proposal, while processing and selecting the type of data they are able to share.
Define the data use licenses.
Publish and promote the challenge to the entire community.
Analyse the proposed solution with the respective business unit.
The key factor is "to make sure the data is open to everyone. The data anonymization process is really important" states Mafalda Magro, EDP.
Find out the challenges raised by EDP on their open data portal! 
This article gives more insights on how communities are at the heart of the digital transformation!
Copy to clipboard

The benefits of open data in the energy sector
Responding even more efficiently to customer needs
Bertrand shared some numbers regarding their open data portal: 
67 datasets covering 6 themes, ranging from network mapping to consumption and production, passing through electric vehicles and many others…
130 million rows of data
1,000,000 monthly user views
over 500,000 downloads each month
"In order to broaden the platform's audience to a non-expert public, we have developed data visualizations that facilitate data access, analysis and reuse" states Bertrand Le Bodo, Enedis.
Enedis' open data is widely used both internally and externally, which contributes to the company's ambition to be a serious and proactive partner to the implementation of ecological transition projects (such as electricity consumption monitoring or energy renovation of buildings).
With the aim of always meeting their customers' expectations, Enedis will continue to try to understand their needs as best as they can, as well as to publish new datasets and data visualizations that can provide their customers with relevant services.
Strengthening collaboration with the ecosystem
"We want to exchange ideas and insights on data analysis methods. We also want to work with our community on dynamic and innovative projects. Open data plays a major role in promoting these ideas." Mafalda Magro – EDP
In order to achieve this, EDP has ensured that the valuable information contained within their datasets is made available to universities, researchers or startups, in order to help them develop the assets and analytical tools of the future. 
Indeed, a wide range of energy research projects will be able to accelerate EDP's innovation and deliver findings/technology with stronger foundations, based on real data collected through data sharing.
Moreover, in order to engage with third parties and gain their interest in their data, EDP organized challenges and hackathons with interesting prizes to motivate the community in thinking up innovative solutions.
Internal and external innovation
By launching its open data portal in December 2020, the EDF Group wanted to foster innovation by helping enrich the energy transition ecosystem's data sets and thus enable the emergence and development of new services likely to improve the lives of customers and citizens.
"Over the past months, 2600 users have consulted our datasets. I just hope data will be useful and reused to bring innovation to the energy sector, internally or externally. " Catherine Fraissenon – EDF
Indeed, Mafalda is herself sure that open data is a facilitator of innovative projects, and runs intensive tests with new products and methodologies.
"At EDP Innovation we work with a lot of startups, who need to validate their concepts and solutions. In this sense, it is very good to have already a processed dataset that can be used by them, so we can also see their results applied to real data. " Mafalda Magro – EDP
If you wish to go further with these topics, do not hesitate to watch the webinar replay. You will find all the best practices to open your data, set up data governance and promote innovation!
---
Open data lessons for the energy sector
Open data is essential to creating smart grids and decarbonizing the energy sector. Our blog brings together best practice from leaders such as UK Power Networks, Enedis, Elia and EDP to demonstrate h...
Open data lessons for the energy sector
Open data is essential to creating smart grids and decarbonizing the energy sector. Our blog brings together best practice from leaders such as UK Power Networks, Enedis, Elia and EDP to demonstrate h...